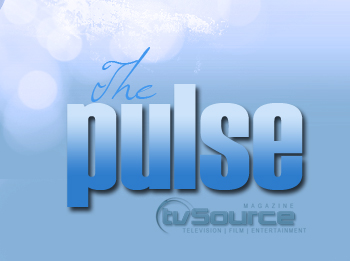 Another week at #1 for Y&R's Daniel Goddard and Christel Khalil!
Soap fans cast their votes over the weekend to determine their favorite actor, actress, couple and best soap for the week of February 6! Over the next couple of weeks, we will make changes to the poll based on your feedback and suggestions.
Last week a request was made to list the previous week's ranking for the actors and couples. So we brought it back!
Stay tuned to TVSourceMagazine.com for information regarding the upcoming Daytime Source Awards, honoring the best in daytime for 2011. Your suggestions will help us decide how we conduct voting.
Follow TVSource on Twitter at @TVSource | Facebook Fan Page
Ballots Cast: 8,644 | Last Week's Results
Voting for the Week of February 13 – February 17 begins Friday at 7AM/EST.
---

Soap of the Week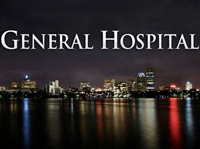 SPOTLIGHT FAN COMMENT
Not enough balance on GH with the absence of air time for Lulu and Dante. Here's to hoping the new regime realizes this couple is worth their weight in platinum when it comes to romance . The potential for an investigative adventure with these two is off the charts now that she's working at PCPD. Get them involved together. They won't disappoint. – BethCP
Love Jason and Sam together. They can get through anything and will get through this next crisis with Jason's health. I just wish they could have a few days of happiness together without a crisis or Franco in the picture. – Payocom
---
Rank

1

2

3

4

5

 

Actor

Daniel Goddard

Steve Burton

Brandon Barash

Billy Miller

Don Diamont

Character

(Cane, Y&R)

(Jason, GH)

(Johnny, GH)

(Billy, Y&R)

(Bill, B&B)

Last Week

1

3

5

2

9

Weeks In Top 5

3

3

2

4

1

JUST MISSED

6) Nathin Butler | 7) Chandler Massey | 8) Peter Reckell | 9) Michael Muhney |
10) Maurice Benard
---
Rank

1

2

3

4

5

 

Actress

Christel Khalil

Laura Wright

Amelia Heinle

Melissa Claire Egan

Rebecca Herbst

Character

(Lily, Y&R)

(Carly, GH)

(Victoria, Y&R)

(Chelsea, Y&R)

(Elizabeth, GH)

Last Week

1

7

2

—

4

Weeks In Top 5

2

1

3

2

3

JUST MISSED

6) Kelly Monaco | 7) Lisa LoCicero | 8) Alison Sweeney | 9) Melissa Reeves
| 10) Elizabeth Hendrickson
---
Rank

1

1

1

1

 

Couple

Bill & Katie

EJ & Nicole

Johnny & Carly

Lily & Cane

Fan's Choice

Bill & Steffy

EJ & Sami

Sonny & Carly

Jack & Nikki

Last Week

1

—

6

1

Weeks On Chart

4

1

1

3

JUST MISSED

5) Jason & Sam (GH) | 6) Billy & Victoria (Y&R) | 7) Dante & Lulu (GH) | 8) Sami & Rafe (DAYS) | 9) Brady & Madison (DAYS) | 10) Ewen & Elizabeth (GH)
{jathumbnail off}