Pulse Results: Week of February 20, 2012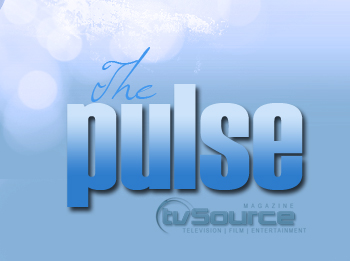 Jason Thompson and Kimberly McCullough dominate #1 for the week of February 20, 2012!
Soap fans cast their votes over the weekend to determine their favorite actor, actress, couple and best soap for the week of February 20! Over the next couple of weeks, we will make changes to the poll based on your feedback and suggestions.
Stay tuned to TVSourceMagazine.com for information regarding the upcoming Daytime Source Awards, honoring the best in daytime for 2011. Your suggestions will help us decide how we conduct voting.
Follow TVSource on Twitter at @TVSource | Facebook Fan Page
Ballots Cast: 9,579 | Last Week's Results
Voting for the Week of February 27 – March 2 begins Friday at 7AM/EST.
---

Soap of the Week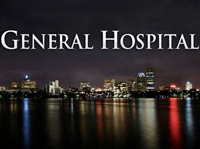 SPOTLIGHT FAN COMMENT
[Jason Thompson] (GH) had to be my favorite for this week. His performance in the aftermath of Robin's death was amazing, I could actually feel the guys pain. I even started to cry myself. Finola Hughes was awesome along side Thompson, as Anna helped Patrick deal with the loss of Robin, as well as dealing with her own pain. – Laura
Voting for Jason Thompson and Kimberly McCullough. Robin is, and will always be, the love of Patrick's life…there is nobody else for him! I will miss Kimberly on GH, but wish her all the best as she takes the directing world by storm! Jason has done amazing, heartbreaking work in the scenes from this week,and will continue to be nothing short of briliant as Patrick tries to pick up the pieces of his shattered life. Scrubs, forever and always! – Sandy
What a great week this has been for GH! Can't remember the last time I could say that. But Friday was perfection, as we finally got to see [Julie Marie Berman] grace our screen. The scenes between Dante & Lulu were incredible. The powerful performance by [Dominic Zamprogna] was just so real, and honest. Love that they are each others safe place to fall. Am totally in love with this couple!!! – Lante Express
---
Rank

1

2

3

4

5

 

Actor

Jason Thompson

Billy Miller

James Scott

Dominic Zamprogna

Jacob Young

Character

(Patrick, GH)

(Billy, Y&R)

(EJ, DAYS)

(Dante, GH)

(Rick, B&B)

Last Week

–

4

8

5

1

Weeks In Top 5

1

6

1

3

1

JUST MISSED

6) Steve Burton | 7) John J. York | 8) Chandler Massey | 9) Michael Muhney |
10) Bradford Anderson
---
Rank

1

2

3

4

5

 

Actress

Kimberly McCullough

Amelia Heinle

Kelly Monaco

Alison Sweeney

Deidre Hall

Character

(Robin, GH)

(Victoria, Y&R)

(Sam, GH)

(Sami, DAYS)

(Marlena, DAYS)

Last Week

7

4

10

–

–

Weeks In Top 5

1

5

4

2

1

JUST MISSED

6) Finola Hughes | 7) Lauren Koslow | 8) Melody Thomas Scott | 9) Tracey E. Bregman | 10) Jane Elliot
---
Rank

1

1

1

1

 

Couple

Bill & Katie

John & Marlena

Patrick & Robin

Billy & Victoria

Fan's Choice

Bill & Brooke

EJ & Sami

Jason & Liz

Victor & Genevieve

Last Week

1

–

7

5

Weeks On Chart

1

1

1

1

JUST MISSED

5) Johnny & Carly (GH) | 6) Jason & Sam (GH) | 7) Sami & Rafe (DAYS) | 8) Jack & Jennifer (DAYS) | 9) Matt & Maxie (GH) 10) Lily & Cane (Y&R)
{jathumbnail off}