Pulse Results: Week of April 2, 2012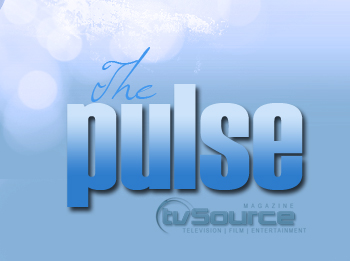 DAYS' James Scott and Alison Sweeney voted #1 soap stars; DAYS' Lucas & Sami #1 couple for the week of April 2, 2012!
Soap fans cast their votes over the weekend to determine their favorite actor, actress, couple and best soap for the previous week. Your votes determine the positions and your comments represent why you made your selections.
Note: A * denotes a tie
Follow TVSource on Twitter at @TVSource | Facebook Fan Page
Ballots Cast: 9,684 | Last Week's Results
Voting for the Week of April 9 – April 13 begins Friday at 7AM/EST.
---

Soap of the Week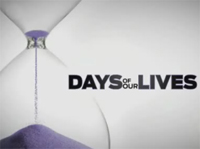 SPOTLIGHT FAN COMMENTS
EJami chemistry is undeniable. Their on screen presence is a force to be reckoned with. This is a MAJOR reason why I watch soap operas for a couple like EJami. Finally, DAYS has opened their eyes and given me a couple that I can believe in and LOVE again. I have waited years for DAYS to bring this Powerhouse together and I will never grow tired of watching them. I cannot wait for tomorrow and I am so anxious to watch their scenes, I feel like a teenager waiting to go out on a date! Thank You DAYS! Thank you to the writers that wrote these unbelievable scenes. Looking fowrard to what's ahead for this amazing couple! EJami <3 – Nicole
Bill and Steffy are an extremely dymanic couple with chemistry that lights up our screens. This is something B&B needs to continue because they are soap Platimum!!! – Monique
I have watched Days for over 25 years and I am so overjoyed for the return of many veterans. I am looking forward to watching the ever evolving stories for the Brady and Horton families, but nothing is giving me more joy than watching the changes happening between Lucas Horton and Sami Brady. Their love story is amazing beginning as young teenage friends to enemies to devoted husband and wife. I can't think of a better reason to tune into Days. – Tje8375
Am so liking the direction the writers are taking Lulu and Dante.(Even willing to give them a little leeway knowing Lulu isn't a full fledged cop.) Not only does it spotlight the special talents of Julie Marie Berman and Dominic Zamprogna as individuals, it affords them the chance , character wise, to pool Lulu and Dante's best qualities as a couple and put them in service to a situation that relates to real life. As always, thank you to both of them for their commitment to their roles, making them "live" on screen. – BethCP
---
Rank

1

2

3

4

5

 

Actor

James Scott

Bryan Dattilo

Billy Miller

Adam Gregory

Steve Burton

Character

(EJ, DAYS)

(Lucas, DAYS)

(Billy, Y&R)

(Thomas, B&B)

(Jason, GH)

Last Week

2

1

–

10

4

Weeks In Top 5

3

6

9

1

7

JUST MISSED

6) Chandler Massey | 7) Michael Easton | 8) Michael Muhney | 9) Scott Reeves
10) Drake Hogestyn
---
Rank

1

2

3

4

5

 

---

Actress

Alison Sweeney

Lauren Koslow

Kristian Alfonso

Character

(Sami, DAYS)

(Sam, GH)

(Kate, DAYS)

(Kate/Connie, GH)

(Hope, DAYS)

Last Week

1

2

–

4

–

Weeks In Top 5

6

9

3

3

3

JUST MISSED

6) Laura Wright | 7) Deidre Hall | 8) Amelia Heinle
9) Lisa LoCicero | 10) Linsey Godfrey
---
Rank

1

1

1

1

 

Couple

Bill & Steffy

Lucas & Sami

Jason & Sam

Billy & Victoria

Fan's Choice

Thomas & Caroline

Daniel & Billie

John & Anna

Jack & Nikki

Last Week

1

–

1

5

Weeks On Chart

4

2

6

4

JUST MISSED

2) EJ & Sami (DAYS) | 3) Sonny & Kate (GH)
4) John & Marlena (DAYS) | 5) Johnny & Carly (GH)
6) Adam & Chelsea (Y&R) | 7) Bill & Katie (B&B)
8) Steve & Olivia (GH) | 9) Austin & Carrie (DAYS)
10) Dante & Lulu (GH)
{jathumbnail off}