Pulse Results: Week of April 9, 2012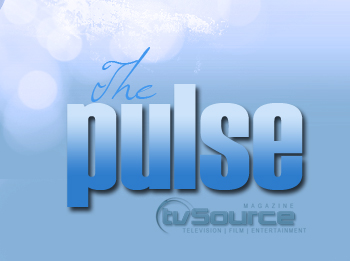 DAYS' James Scott and Alison Sweeney hold on to #1; EJ &Sami take over #1 couple for the week of April 9, 2012!
Soap fans cast their votes over the weekend to determine their favorite actor, actress, couple and best soap for the previous week. Your votes determine the positions and your comments represent why you made your selections.
Note: * denotes a tie
Follow TVSource on Twitter at @TVSource | Facebook Fan Page | Google Plus
Ballots Cast: 10,117 | Last Week's Results
Voting for the Week of April 16 – April 20 begins Friday at 7AM/EST.
Help make TVSource better by filling out our demographic survey.
---

Soap of the Week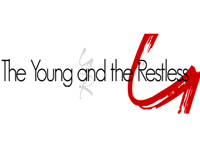 SPOTLIGHT FAN COMMENTS
So happy to see that Adam and Sharon are not together. She was one of my favs for a long time. She was a complete idiot to think she loved Adam. I am loving Adam and Chelsea. Loving Victor and Nikki. Nikki (Melody) looks awesome! Hope if Billy leaves he is recast…love Billy Miller and hope he stays but if he doesnt we need a new Billy. <3 – Cindy
Jason and Sam Morgan, GH supercouple. No matter the obstacles and "angst", this couple will be soulmates forever. This is how married couples should always be, soaps and otherwise. Together, protecting and caring for each other, regardless of the problems and outside forces. – Sara St. John
I'm reallly enjoying Kelly Sullivan's performance as Kate/Connie on General Hospital. I was a big Megan Ward fan but Kelly has won me over in the role. Looking forward to see how everything turns out. So, so happy that the charming, funny and super hot Bryan Dattilo is back as Lucas. He is what has been missing from Sami's life. Now I can watch and root for her again. Love Lumi always. – Rebecca W.
The EJ and Sami scenes brought a big smile to my face. I literally could not stop smiling while they were on screen together. James and Alison have the most striking chemistry together that I think I've ever seen. Ejami fans have been waiting forever to see this passionate couple given a real chance to be together. So, DAYS, make it happen! – Gail Winters
---
Rank

1

2

3

4

5

 

Actor

James Scott

Bryan Dattilo

Billy Miller

Drake Hogestyn

Peter Bergman

Character

(EJ, DAYS)

(Lucas, DAYS)

(Billy, Y&R)

(John, DAYS)

(Jack, Y&R)

Last Week

1

2

3

10

–

Weeks In Top 5

4

7

10

1

1

JUST MISSED

6) Steve Burton | 7) Michael Muhney | 8) Galen Gering | 9) Ian Buchanan
10) Tony Geary
---
Rank

1

2

3

4

5

 

Actress

Alison Sweeney

Amelia Heinle

Deidre Hall

Character

(Sami, DAYS)

(Victoria, Y&R)

(Sam, GH)

(Marlena, DAYS)

(Nikki, Y&R)

Last Week

1

8

2

7

–

Weeks In Top 5

7

7

10

1

2

JUST MISSED

6) Finola Hughes | 7) Lisa LoCicero | 8) Kristian Alfonso
9) Robin Mattson | 10) Laura Wright
---
Rank

1

1

1

1

 

Couple

Bill & Steffy

EJ & Sami

Jason & Sam

Billy & Victoria

Fan's Choice

Katie & Liam

Bo & Billie

John & Anna

Abby & Carmine

Last Week

1

2

1

1

Weeks On Chart

5

1

7

5

JUST MISSED

2) Lucas & Sami (DAYS) | 3) Jack & Nikki (Y&R)
4) John & Marlena (DAYS) | 5) Adam & Chelsea (Y&R)
6) Steve & Olivia (GH) | 7) Rafe & Sami (DAYS)
8) Dante & Lulu (GH) | 9) Bill & Katie (B&B)
10) Sonny & Kate (GH)
{jathumbnail off}