Pulse Results: Week of April 16, 2012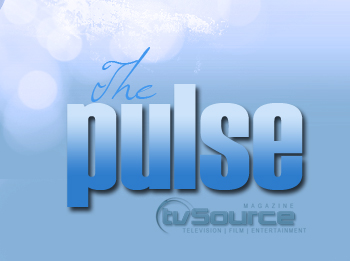 Y&R's Billy Miller and Amelia Heinle take over #1 across the board for the week of April 16, 2012!
Soap fans cast their votes over the weekend to determine their favorite actor, actress, couple and best soap for the previous week. Your votes determine the positions and your comments represent why you made your selections.
Note: * denotes a tie
Follow TVSource on Twitter at @TVSource | Facebook Fan Page | Google Plus
Ballots Cast: 11,458 | Last Week's Results
Voting for the Week of April 23 – April 27 begins Thursday at 9PM/EST.
Help make TVSource better by filling out our demographic survey.
---

Soap of the Week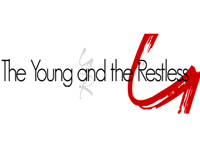 SPOTLIGHT FAN COMMENTS
Amelia Heinle's portrayal of Victoria Abbott as the good wife during the birth & aftermath of baby John has been right on. She truly loves and accepts this child as her very own. As her on screen husband, Billy, said of her when they were given the baby at the hospital "You are amazing." Amelia Heinle hasn't missed a beat in this story that not many fans liked as a way of giving them a child. They have the baby now and are extremely happy. Y&R better not mess it up this time. Amelia Heinle & Billy Miller draw you in and make you love them. – Mary
Dante and Lulu Falconeri finally has a storyline and have seen them on our show for more than a few minutes. Love strong smart lulu and her smart husband dante working together and both have doubts that eddie is the attacker team lante all the way. – Deemomma
Sharon and Adam Newman are in a league of their own; their passion, longing, desire and consummate love are a force with which to be reckoned. No one ever compares to Shadam – yrviewer12
Bring back Adam and Sharon. Love that hot, hot, couple. We need them back on the Y&R Where are they? Have not seen Sharon nor Adam much lately. The Newmans need a show of their very on so we could see them everyday. Victor-Nicki-Victoria-Billy =Nick- Phyllis- Adam-Sharon. Need Corporate board room drama and lots of family time and drama from the crazy other people in GC. Let Victor retire with Nicki and enjoy their grandkids and all the kids run NE. Adam as the CEO. He is the smartest one in the room. Love this show. Have watched it since day one. Will watch it until the endo of it or me. Which ever comes first. Love old Victor. Ne makes things interesting. – BJ Stanley
---
Rank

1

2

3

4

5

 

Actor

Billy Miller

Bryan Dattilo

Steve Burton

Peter Bergman

Peter Reckell

Character

(Billy, Y&R)

(Lucas, DAYS)

(Jason, GH)

(Jack, Y&R)

(Bo, DAYS)

Last Week

3

2

6

5

–

Weeks In Top 5

11

8

8

2

3

JUST MISSED

6) James Scott | 7) Brandon Barash| 8) Michael Easton | 9) Don Diamont
10) Jacob Young
---
Rank

1

2

3

4

5

 

Actress

Amelia Heinle

Alison Sweeney

Deidre Hall

Character

(Victoria, Y&R)

(Sami, DAYS)

(Nikki, Y&R)

(Sam, GH)

(Marlena, DAYS)

Last Week

2

1

5

3

4

Weeks In Top 5

8

8

3

11

2

JUST MISSED

6) Heather Tom | 7) Lauren Koslow| 8) Kim Matula
9) Sharon Case | 10) Kelly Sullivan
---
Rank

1

1

1

1

 

Couple

Bill & Katie

Lucas & Sami

Jason & Sam

Billy & Victoria

Fan's Choice

Katie & Liam

Sami & Rafe

Jason & Elizabeth

Abby & Carmine

Last Week

9

2

1

1

Weeks On Chart

2

3

8

6

JUST MISSED

2) Jack & Nikki (Y&R) | 3) EJ & Sami (DAYS)
4) Adam & Chelsea (Y&R) | 5) Sonny & Kate (GH)
6) John & Marlena (DAYS) | 7) Dante & Lulu (GH)
8) Rick & Amber (B&B) | 9) Johnny & Carly (GH)
10) Nick & Phyllis (Y&R)
{jathumbnail off}