Pulse Results: Week of April 23, 2012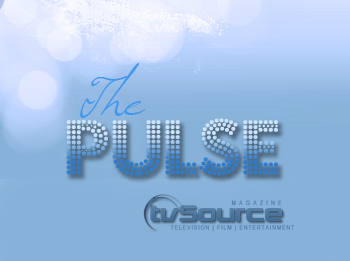 GH's Steve Burton and Kelly Monaco bump Y&R stars Billy Miller and Amelia Heinle out the top spot to take over #1 for the week of April 23, 2012!
Soap fans cast their votes over the weekend to determine their favorite actor, actress, couple and best soap for the previous week. Your votes determine the positions and your comments represent why you made your selections.
Note: * denotes a tie
Follow TVSource on Twitter at @TVSource | Facebook Fan Page | Google Plus
Ballots Cast: 11,458 | Last Week's Results
Voting for the Week of April 30 – May 4 begins Thursday at 9PM/EST.
Help make TVSource better by filling out our demographic survey.
---

Soap of the Week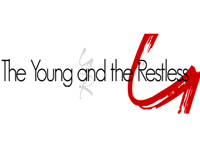 SPOTLIGHT FAN COMMENTS
General Hospital has been – and will always be – my favorite television show. Jason and Sam Morgan are the picturesque couple; they have been through rough times and happy times and have overcome all odds. It took them years to finally get married and start their family. I do still believe that Jason is the father! Jason and Sam may not find that out until the baby is born, but Jason is the father. Long live General Hospital! – Tanya Ledford
Showing my love for EJ and Sami on Days today, plus really like new upcoming couple John and Sam on GH. Chemistry makes the difference…no matter how good a couple sounds on paper, how they relate on screen matters. My TV screen is on fire with either of these couples. – KaraKov
As always my votes go to Lucas and Sami for fav couple. They will always be the reason I watch Days. With them on the show seems alive and full of magic again. They bring a certain charm and lightheartedness that Days lacks with out them. They have passion undeniable and chemistry in spades, Writing like that is why I watch Days! – bryandattilofan
Adam and Chelsea kiss – like young love. Love them! Could be a fun summer romance for Y&R – Lyndsey
Bill and Steffy are the breath of fresh air that B&B needs right now – Monique
---
Rank

1

2

3

4

5

 

Actor

Steve Burton

Bryan Dattilo

Maurice Benard

Billy Miller

James Scott

Character

(Jason, GH)

(Lucas, DAYS)

(Sonny, GH)

(Billy, Y&R)

(EJ, DAYS)

Last Week

3

2

–

1

6

Weeks In Top 5

9

9

2

12

5

JUST MISSED

6) Michael Muhney 7) Peter Reckell 8) Joshua Morrow
9) Brandon Barash 10) Bradford Anderson
---
Rank

1

2

3

4

5

 

Actress

Amelia Heinle

Alison Sweeney

Lauren Koslow

Character

(Sam, GH)

(Victoria, Y&R)

(Sami, DAYS)

(Carly, GH)

(Kate, DAYS)

Last Week

4

1

2

–

7

Weeks In Top 5

12

9

9

3

4

JUST MISSED

6) Melissa Claire Egan | 7) Rebecca Herbst
8) Sharon Case 9) Kelly Sullivan 10) Tracey Bregman
---
Rank

1

1

1

1

 

Couple

Bill & Katie

Lucas & Sami

Jason & Sam

Billy & Victoria

Fan's Choice

Katie & Liam

Sami & Rafe

Sonny & Carly

Chloe & Carmine

Last Week

1

1

1

1

Weeks On Chart

3

4

9

7

JUST MISSED

2) EJ & Sami (DAYS) | 3) Sonny & Kate (GH)
4) Adam & Chelsea (Y&R) | 5) Dante & Lulu (GH)
6) Bill & Steffy (B&B) | 7) Bo & Hope (DAYS)
8) Nick & Phyllis (Y&R) | 9) Jack & Nikki (Y&R)
10) Ian & Kate (DAYS)
{jathumbnail off}