Pulse Results: Week of April 30, 2012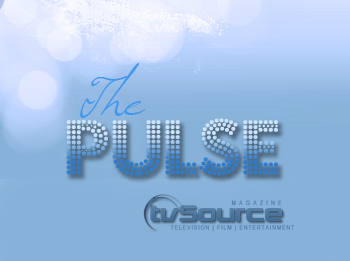 Days of our Lives stars Bryan Dattilo and Alison Sweeney return to #1 for the week of April 30, 2012!
Soap fans cast their votes over the weekend to determine their favorite actor, actress, couple and best soap for the previous week. Your votes determine the positions and your comments represent why you made your selections.
Note: * denotes a tie
Follow TVSource on Twitter at @TVSource | Facebook Fan Page | Google Plus
Ballots Cast: 8,310 | Last Week's Results
Voting for the Week of May 7 – May 11 begins Thursday at 9PM/EST.
Help make TVSource better by filling out our demographic survey.
---

Soap of the Week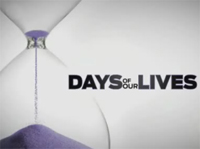 SPOTLIGHT FAN COMMENTS
I am loving the return of Bryan Datillo (Lucas) to Days. He is older, wiser, stronger, and I look forward to watching the direction his character takes every day! I love Lucas and Sami together and hope that they will be able to support each other through the trials ahead. They have sizzling chemistry, a great friendship, and a deep mutual love. They are pure soap bliss! – SB
I am really looking forward to EJami scenes this week! They make me so happy and excited to watch DAYS again and well I haven't felt that way in a LONG TIME! EJami is bringing the heat to daytime television! #EJami2012
Showing my love for the entire daytime genre without them we would have no soaps to watch, we must support all of our soaps! It is more important and cruical now then ever! – Nicole
I absolutely adore Lulu and Dante Falconeri and the strength that they draw on from their love! I can't wait until the rescue, beginning with the moment their eyes meet and leading to Lulu being safely back in Dante's arms!! – rlnh24
Even apart, all Adam and Sharon have to do is look at each other and viewers can feel everything that is still unfinished and unsaid between them. Michael Muhney and Sharon Case are magical together. – Teri P127
It's time for Bill to ride in on his dark horse and save Steffy from herself and the man child that is Liam. – Monique
---
Rank

1

2

3

4

5

 

Actor

Bryan Dattilo

Billy Miller

Steve Burton

Michael Muhney

Scott Clifton

Character

(Lucas, DAYS)

(Billy, Y&R)

(Jason, GH)

(Adam, Y&R)

(Liam, B&B)

Last Week

2

1

1

6

–

Weeks In Top 5

10

13

10

6

3

JUST MISSED

6) Maurice Benard 7) Peter Reckell 8) Don Diamont
9) Dominic Zamprogna 10) Chandler Massey
---
Rank

1

2

3

4

5

 

Actress

Alison Sweeney

Amelia Heinle

Character

(Sami, DAYS)

(Carly, GH)

(Chelsea, Y&R)

(Sam, GH)

(Victoria, Y&R)

Last Week

3

4

6

1

2

Weeks In Top 5

10

4

3

13

10

JUST MISSED

6) Kelly Sullivan | 7) Michelle Stafford
8) Jacqueline MacInnes Wood 9) Sharon Case 10) Melody Thomas Scott
---
Rank

1

1

1

1

 

Couple

Bill & Steffy

Lucas & Sami

Jason & Sam

Billy & Victoria

Fan's Choice

Katie & Liam

Sami & Rafe

Sonny & Carly

Nick & Sharon

Last Week

1

1

1

1

Weeks On Chart

6

5

10

8

JUST MISSED

2) Adam & Chelsea (Y&R) | 3) EJ & Sami (DAYS)
4) Dante & Lulu (GH) | 5) Liam & Steffy (B&B)
6) Bo & Hope (DAYS) | 7) Nick & Phyllis (Y&R)
8) Jack & Nikki (Y&R) | 9) Sonny & Kate (GH)
10) Bill & Katie (B&B)
{jathumbnail off}