Pulse Results: Week of May 21, 2012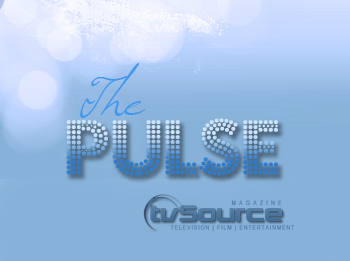 B&B's Don Diamont and Jacqueline MacInnes Wood sweep #1 for the week of May 21, 2012!
Soap fans cast their votes over the weekend to determine their favorite actor, actress, couple and best soap for the previous week. Your votes determine the positions and your comments represent why you made your selections.
Note: * denotes a tie
Follow TVSource on Twitter at @TVSource | Facebook Fan Page | Google Plus
Voting for the Week of May 28 – June 1 begins Thursday at 8PM/EST.
Help make TVSource better by filling out our demographic survey.
---

Soap of the Week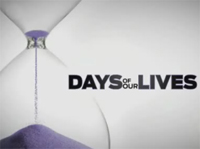 SPOTLIGHT FAN COMMENTS
Bill and Steffy are a beautiful couple the chemistry is amazing because it comes from the soul its not a physical thing they have an emotional connection they will never have with anyone else. Bill and Steffy GOT and Still GET each other completely; mind body and soul.I still have hope this Powercouple will have Their Destiny , These Captivating Soulmates are Meant to Be. – Krystal Walker
Billy and Victoria continue to be one of the best couples ever on daytime. I still can't get enough of them loving and supporting each other, and their families, through all the Abbott and Newman trials and tribulations. ) – Laurie
The Lumi scenes this week were fabulous! It had it all, the funny cooking scene, the heartfelt talk at the coffee shop, the honesty they shared and most of all Lucas told Sami that she was still the same woman he had fallen in love with and married, that she didn't have to change for him. Lumi is true love and as Sami said, "Together we can fix anything" – Regina
---
Rank

1

2

3

4

5

 

Actor

Don Diamont

Steve Burton

James Scott

Chandler Massey

Joshua Morrow

Character

(Bill, B&B)

(Jason, GH)

(EJ, DAYS)

(Will, DAYS)

(Nick, Y&R)

Last Week

2

6

4

4

–

Weeks In Top 5

4

11

7

3

2

JUST MISSED

6) Bryan Dattilo | 7) Billy Miller 8) Adam Gregory | 9) Roger Howarth | 10) Michael Easton
---
Rank

1

2

3

4

5

 

Actress

Alison Sweeney

Kelly Monaco

Rebecca Herbst

Character

(Steffy, B&B)

(Sami, DAYS)

(Sam, GH)

(Elizabeth, GH)

(Phyllis, Y&R)

Last Week

4

1

6

7

10

Weeks In Top 5

3

13

14

5

5

JUST MISSED

6) Sharon Case | 7) Finola Hughes
8) Jen Lilley 9) Amelia Heinle 10) Laura Wright
---
Rank

1

1

1

1

 

Couple

Bill & Steffy

EJ & Sami

Jason & Sam

Nick & Phyllis

Fan's Choice

Bill & Danielle

Sami & Rafe

Jason & Liz

Nick & Sharon

Last Week

1

3

2

4

Weeks On Chart

9

2

11

3

JUST MISSED

2) Lucas & Sami (DAYS) | 3) Bill & Katie (B&B)
4) Billy & Victoria (Y&R) | 5) Dante & Lulu (GH)
6) Bo & Hope (DAYS) | 7) Sonny & Kate (GH)
8) John & Marlena (DAYS) | 9) Chad & Melanie (DAYS)
10) Thomas & Caroline (B&B)
{jathumbnail off}