Pulse Results: Week of June 4, 2012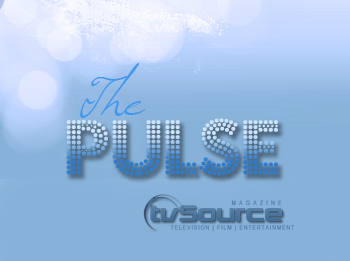 GH's Steve Burton & Kelly Monaco hold on to #1 for the week of June 4, 2012.
Soap fans cast their votes over the weekend to determine their favorite actor, actress, couple and best soap for the previous week. Your votes determine the positions and your comments represent why you made your selections.
Note: * denotes a tie
Follow TVSource on Twitter at @TVSource | Facebook Fan Page | Google Plus
Voting for the Week of June 4 – June 8 begins Thursday at 8PM/EST.
Help make TVSource better by filling out our demographic survey.
---

Soap of the Week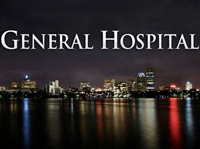 SPOTLIGHT FAN COMMENTS
Loved the EJ and Sami scenes from this week. Sami's little slip by saying 'we' was very telling. I wish Days would take a bunch of pages out of GH 's book though. The writing, production values and pacing is far superior to Days. GH is a better show on the whole but I'll always watch Days as long as EJ and Sami are around! – Ang
Just a ten minute scene between Michael Muhney and Sharon Case displayed just how fabulous and dynamic Adam & Sharon Newman are together. These two actors took a controversial couple that shouldn't have worked and turned them into daytime gold. – TerriP127
The scenes of a heartbroken Sam are so heartrending to me. I am looking forward to Jason's tender touch to help her until they find the baby and the family can finally have some love time! – JasamGH
---
Rank

1

2

3

4

5

 

Actor

Steve Burton

James Scott

Joshua Morrow

Don Diamont

Chandler Massey

Character

(Jason, GH)

(EJ, DAYS)

(Nick, Y&R)

(Bill, B&B)

(Will, DAYS)

Last Week

1

4

–

3

7

Weeks In Top 5

13

9

3

6

4

JUST MISSED

6) Michael Muhney | 7) Bryan Dattilo 8) Michael Easton |
9) Peter Reckell | 10) Brandon Barash
---
Rank

1

2

3

4

5

 

Actress

Kelly Monaco

Alison Sweeney

Rebecca Herbst

Character

(Sam, GH)

(Sami, DAYS)

(Steffy, B&B)

(Phyllis, Y&R)

(Elizabeth, GH)

Last Week

1

4

2

6

3

Weeks In Top 5

16

15

5

7

7

JUST MISSED

6) Finola Hughes | 7) Laura Wright
8) Melissa Claire Egan 9) Elizabeth Hendrickson 10) Kristian Alfonso
---
Rank

1

1

1

1

 

Couple

Bill & Steffy

EJ & Sami

Jason & Sam

Nick & Phyllis

Fan's Choice

Katie & Liam

Daniel & Nicole

Jason & Liz

Adam & Sharon

Last Week

1

1

1

–

Weeks On Chart

11

4

13

4

JUST MISSED

2) Lucas & Sami (DAYS) | 3) Billy & Victoria (Y&R)
4) Bo & Hope (DAYS) | 5) Johnny & Carly (GH)
6) Dante & Lulu (GH) | 7) John & Marlena (DAYS)
8) Luke & Anna (GH) | 9) Will & Sonny (DAYS)
10) Ridge & Brooke (B&B)
{jathumbnail off}