Pulse Results: Week of June 25, 2012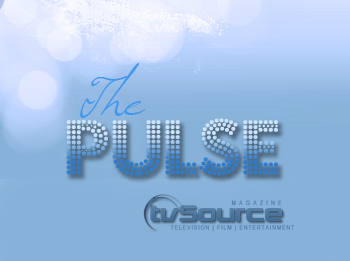 GH's Steve Burton and Kelly Monaco get a big weekend boost to take back #1.
Soap fans cast their votes over the weekend to determine their favorite actor, actress, couple and best soap for the previous week. Your votes determine the positions and your comments represent why you made your selections.
Note: * denotes a tie
Follow TVSource on Twitter at @TVSource | Facebook Fan Page | Google Plus
Voting for the Week of July 2 – July 6 begins Thursday at 8PM/EST.
Help make TVSource better by filling out our demographic survey.
---

Soap of the Week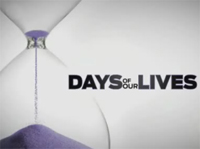 SPOTLIGHT FAN COMMENTS
Giving some love to Alison and James on Days as the amazing characters of Ej and Sami. I am still on a Days high from yesterday's uber sweet, multi dynamic and stellar scenes with Ejami and Ejamily. I just love this story so much, Ejami inspire me! Go Jamison! Go Days! Go EJAMI!!!!! – sweetsherry30
Looking forward to Billy and Victoria's reappearance – it's been way too long, but Villy will always be impossible to forget. Kudos to DOOL for Lexie's illness and send-off. Now that is how to say good-bye to a beloved soap character! – Laurie
Love Adam and Chelsea. Cutest sexy couple on the Young and Restless in a long time. Loved the proposal. Better than the couple in the movie The Notebook, my favorite movie. – B Stanley
Love Sam and Jason, GH's supercouple:Like Johnny and Carly.Hope Michael and Starr hook up. – Sunnee
---
RANK

PICTURED

ACTOR

CHARACTER

SOAP

LAST WEEK

WEEKS IN TOP 5

#1

Steve Burton

Jason Morgan

GH

3

16

#2

James Scott

EJ DiMera

DAYS

4

12

#3

Daniel Goddard

Cane Ashby

Y&R

5

7

#4

Michael Muhney

Adam Newman

Y&R

1

6

#5

Roger Howarth

Todd Manning

GH

–

1

JUST MISSED

6) Chandler Massey | 7) Doug Davidson | 8) Dominic Zamprogna
9) Don Diamont | 10) Scott Clifton
---
RANK

PICTURED

ACTRESS

CHARACTER

SOAP

LAST WEEK

WEEKS IN TOP 5

#1

Kelly Monaco

Sam Morgan

GH

4

19

#2

Christel Khalil

Lily Ashby

Y&R

3

5

 

#3

Melissa Claire Egan

Chelsea Lawson

Y&R

1

5

#4

Rebecca Herbst

Elizabeth Webber

GH

5

9

#5

Chloe Mitchell Fisher

Y&R

–

2

JUST MISSED

6) Julie Berman | 7) Alison Sweeney | 8) Jacqueline MacInnes Wood
9) Melody Thomas Scott | 10) Amelia Heinle
---
RANK

SHOW

SELECTION

FAN'S CHOICE

LAST WEEK

WEEKS IN TOP 5

#1

Bill & Seffy

Katie & Liam

1

14

#1

EJ & Sami

EJ & Will

4

6

#1

Jason & Sam

Johnny & Lulu

1

16

#1

Cane & Lily

Nick & Sharon

3

3

JUST MISSED

2) Adam & Chelsea (Y&R) | 3) Jason & Elizabeth (GH)
4) Billy & Victoria (YR) | 5) Dante & Lulu (GH)
6) Lucas & Sami (DAYS) | 7) Liam & Hope (B&B)
8) Jack & Nikki (Y&R) | 9) Kevin & Chloe (Y&R)
10) Nick & Phyllis (Y&R)
{jathumbnail off}