Pulse Results: Week of July 9, 2012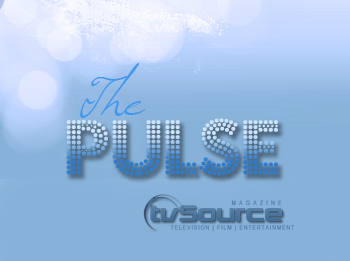 Y&R's Billy Miller holds on to the top actor slot as GH's Julie Berman soars to #1.
Soap fans cast their votes over the weekend to determine their favorite actor, actress, couple and best soap for the previous week. Your votes determine the positions and your comments represent why you made your selections.
Note: * denotes a tie
Follow TVSource on Twitter at @TVSource | Facebook Fan Page | Google Plus
Voting for the Week of July 16 – July 20 begins Thursday at 8PM/EST.
Help make TVSource better by filling out our demographic survey.
---

Soap of the Week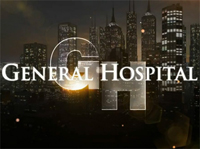 SPOTLIGHT FAN COMMENTS
Whatever angst is on the horizon, my favorite pair, Lulu and Dante Spencer-Falconeri will be strong, resilient and as passionate as ever. Julie Marie Berman and Dominic Zamprogna will carry this couples story through thick and thin with their accustomed talent and grace., – Beth CP
My vote for DAYS Drake Hogestyn (Best Actor), Deidre Hall (Best Actress) and the hottest and most sexy couple on DAYS is John and Marlena! Drake and Deidre were on fire last week! – Linda Brett
I voted for Chelsea and Adam. I love Adam period. I do not care if he is with Heather, Sky, Sharon, Chelsea or a Teddy Bear. I love Adam Newman period. The actor that plays Adam is fantastic. Him and Sharon brought me back to Y&R after leaving. I love it now. Very interesting stories going on now. Thanks writers. – bstanley
LUMI All The Way – Krystal Walker
---
RANK

PICTURED

ACTOR

CHARACTER

SOAP

LAST WEEK

WEEKS IN TOP 5

#1

Billy Miller

Billy Abbott

Y&R

1

16

#2

Dominic Zamprogna

Dante Falconeri

GH

6

6

#3

Michael Muhney

Adam Newman

Y&R

2

8

#4

Bryan Dattilo

Lucas Horton

DAYS

7

14

#5

Scott Clifton

Liam Spencer

B&B

–

4

JUST MISSED

6) Steve Burton | 7) James Scott | 8) Chandler Massey
9) Chad Duell | 10) Brandon Barash
---
RANK

PICTURED

ACTRESS

CHARACTER

SOAP

LAST WEEK

WEEKS IN TOP 5

#1

Lulu Spencer-Falconeri

GH

–

2

 

#2

Amelia Heinle

Victoria Newman Abbott

Y&R

1

16

 

#3

Melissa Claire Egan

Chelsea Lawson

Y&R

2

8

#4

Kim Matula

Hope Logan Spencer

B&B

–

2

#5

Alison Sweeney

Sami Brady

DAYS

6

17

JUST MISSED

6) Kelly Monaco | 7) Jacqueline MacInnes Wood | 8) Marcy Rylan
9) Rebecca Herbst | 10) Kristen Alderson
---
RANK

SHOW

SELECTION

FAN'S CHOICE

LAST WEEK

WEEKS IN TOP 5

#1

Liam & Hope

–

–

2

#1

Lucas & Sami

EJ & Will

4

8

#1

Dante & Lulu

Johnny & Lulu

9

4

#1

Billy & Victoria

Adam & Sharon

1

12

JUST MISSED

2) Adam & Chelsea (Y&R) | 3) Jason & Sam (GH)
4) EJ & Sami (DAYS) | 5) Liam & Steffy (B&B)
6) Jason & Elizabeth (GH) | 7) Michael & Starr (GH)
8) Abby & Carmine (Y&R) | 9) John & Marlena (DAYS)
10) Johnny & Carly (GH)
{jathumbnail off}