Pulse Results: Week of July 30, 2012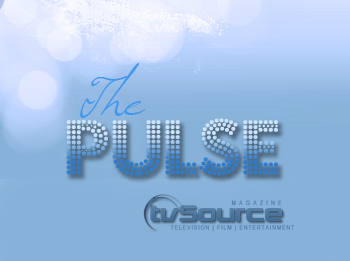 GH's Dominic Zamprogna and Julie Berman's hold on #1 continues for the week of July 30, 2012.
Soap fans cast their votes over the weekend to determine their favorite actor, actress, couple and best soap for the previous week. Your votes determine the positions and your comments represent why you made your selections.
Note: * denotes a tie
Follow TVSource on Twitter at @TVSource | Facebook Fan Page | Google Plus
Voting for the Week of August 6 – August 10 begins Thursday at 8PM/EST.
Help make TVSource better by filling out our demographic survey.
---

Soap of the Week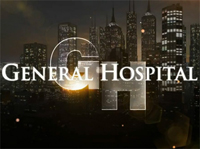 SPOTLIGHT FAN COMMENTS
Wow what do we say GH rocks and Aug1 and Aug 2 they had the most powerful couple on discussing there marriage and that is Mr and Mrs Dante Angelo Falconeri. There performance was powerful and so emotional. Thank you finally giving them some stellar scenes which was so powerful and what I really like was the ending they never gave up. – dielee
Just voted for the sexiest, most entertaining couple on daytime television, Chadam, (Adam and Chelsea) on Y&R. I just love this couple. I could watch them all hour long. What is wrong with giggling and laughing through life. It is so much better than frowning and crying. Chelsea is beautiful and loves Adam soooo much. Adam is handsome and sexy and loves Chelsea sooo much. They will make beautiful babies together. Great acting from Melissa Claire Egan and Michael Muhney. Hope the new writers realize how wonderful they are together. I also loved Adam and Sharon together at one time but I love Adam and Chelsea more. Just like Adam loves Chelsea more. – bstanley
Hoping that Josh Griffith will see what amazing chemistry Michael Muhney and Sharon Case have together and will find a way to write a compelling story that brings Shadam back into each others orbits and allows them to start over and reconnect a friends and then ultimately rebuilding their relationship. There hasn't been a couple as exciting or as talked about on twitter or message boards as Adam and Sharon. Love them or hate them, they kept things interesting and fans talking, watching and debating. That's what you want in a soap couple! Reunite Shadam and let the message boards blow up! – Theresa
Expressing some love for Doug Davidson, Amelia Heinle, and Billy & Victoria – long may they all reign at Y&R. I hope the new team in charge knows what they have in all of these characters and actors. – Robert
---
RANK

PICTURED

ACTOR

CHARACTER

SOAP

LAST WEEK

WEEKS IN TOP 5

#1

Dominic Zamprogna

Dante Falconeri

GH

1

9

#2

Billy Miller

Billy Abbott

Y&R

8

18

#3

Steve Burton

Jason Morgan

GH

5

19

#4

Michael Muhney

Adam Newman

Y&R

6

9

#5

Scott Clifton

Liam Spencer

B&B

–

5

JUST MISSED

6) Joshua Morrow | 7) James Scott | 8) Greg Rikaart
9) Adam Gregory 10) Texas Battle
---
RANK

PICTURED

ACTRESS

CHARACTER

SOAP

LAST WEEK

WEEKS IN TOP 5

#1

Lulu Spencer-Falconeri

GH

1

5

#2

Kelly Monaco

Sam Morgan

GH

3

23

 

#3

Amelia Heinle

Victoria Newman Abbott

Y&R

5

19

#4

Melissa Claire Egan

Chelsea Newman

Y&R

7

9

#5

Sharon Case

Sharon Newman

Y&R

8

5

JUST MISSED

6) Michelle Stafford | 7) Rebecca Herbst | 8) Melody Thomas Scott
9) Kristolyn Lloyd | 10) Kim Matula
---
RANK

SHOW

SELECTION

FAN'S CHOICE

LAST WEEK

WEEKS IN TOP 5

#1

Liam & Hope

Ridge & Taylor

1

5

#1

EJ & Sami

EJ & Will

1

11

#1

Dante & Lulu

Johnny & Lulu

1

7

#1

Billy & Victoria

Nick & Sharon

4

14

JUST MISSED

2) Jason & Sam (GH) | 3) Adam & Chelsea (Y&R)
4) Nick & Phyllis (Y&R) | 5) Lucas & Sami (DAYS)
6) Jason & Elizabeth (GH) | 7) Liam & Steffy (B&B)
8) Marcus & Dayzee (B&B) | 9) Sonny & Kate (GH)
10) Jack & Nikki (Y&R)
{jathumbnail off}