Pulse Results: Week of August 13, 2012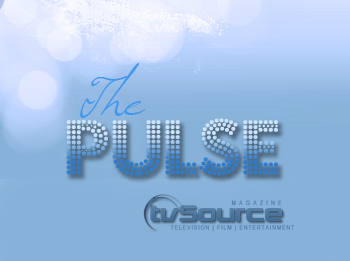 DAYS' James Scott and Alison Sweeney easily take over #1 for the week of August 13, 2012. Though if the fans voting for Dominic Zamprogna and Julie Berman have anything to say about it, their run at the top will be short lived.
Soap fans cast their votes over the weekend to determine their favorite actor, actress, couple and best soap for the previous week. Your votes determine the positions and your comments represent why you made your selections.
Note: * denotes a tie
Follow TVSource on Twitter at @TVSource | Facebook Fan Page | Google Plus
Voting for the Week of August 20 – August 24 begins Friday at 8AM/EST.
Help make TVSource better by filling out our demographic survey.
---

Soap of the Week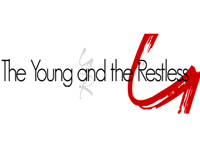 SPOTLIGHT FAN COMMENTS
Loving EJ and Sami scenes this week. So much feeling…I'm in love with that couple. :) Days was excellent this week…it exceeded my expectations for post-Olympic shows. All the actors were good, but James and Ali were superb. – Karakov
Dante and Lulu always they our the only couple who has stayed together for 3 years without cheating or playing games. They have the chemistry of a real super couple on GH they are married and so much in love and now they will be expecting there first baby made out of LOVE> MR AND MRS DANTE ANGELO FALCONERI FOREVER LOVE – dielee
Billy Miller, Amelia Heinle, and Villy all the way, every day… I love seeing Billy and Victoria sharing their plans and and supporting each other the way married couples do – thanks to the writers for recognizing that the drama can come from Villy's separate story lines while their marriage remains a a strong refuge for them. I am so beyond thankful for the characters/actors/pairing during these crazy days of Y&R! – Laurie
Waiting patiently through the trash for the Morgans to be reunited and reunited with their baby!!!! JaSam embodied everything that is fire, magic, sex and pure amazingness! Kelly and Steve are the perfect on-screen partners and bring their everything to JaSam! – Brandy
---
RANK

PICTURED

ACTOR

CHARACTER

SOAP

LAST WEEK

WEEKS IN TOP 5

#1

James Scott

EJ DiMera

DAYS

6

16

#2

Dominic Zamprogna

Dante Falconeri

GH

1

11

#3

Billy Miller

Billy Abbott

Y&R

2

20

#4

Steve Burton

Jason Morgan

GH

4

21

#5

Michael Muhney

Adam Newman

Y&R

7

10

JUST MISSED

6) Bryan Dattilo | 7) Maurice Benard | 8) Scott Clifton
9) Brandon Barash 10) Galen Gering
---
RANK

PICTURED

ACTRESS

CHARACTER

SOAP

LAST WEEK

WEEKS IN TOP 5

#1

Alison Sweeney

Sami Brady

DAYS

9

24

#2

Kelly Monaco

Sam Morgan

GH

1

25

#3

Lulu Spencer-Falconeri

GH

3

7

#4

Sharon Case

Sharon Newman

Y&R

5

7

#5

Melissa Claire Egan

Chelsea Newman

Y&R

3

11

JUST MISSED

6) Michelle Stafford | 7) Amelia Heinle | 8) Laura Wright
9) Jacqueline MacInnes Wood | 10) Kim Matula
---
RANK

SHOW

SELECTION

FAN'S CHOICE

LAST WEEK

WEEKS IN TOP 5

#1

Liam & Steffy

Bill & Steffy

1

2

#1

EJ & Sami

EJ & Will

1

13

#1

Dante & Lulu

Todd & Carly

2

8

#1

Adam & Chelsea

Adam & Sharon

3

2

JUST MISSED

2) Jason & Sam (GH) | 3) Billy & Victoria (Y&R)
4) Lucas & Sami (DAYS) | 5) Nick & Phyllis (Y&R)
6) Sonny & Kate (GH) | 7) Liam & Hope (B&B)
8) Johnny & Carly (GH) | 9) Will & Sonny (DAYS)
10) Cane & Lily (Y&R)
{jathumbnail off}