Pulse Results: Week of September 3, 2012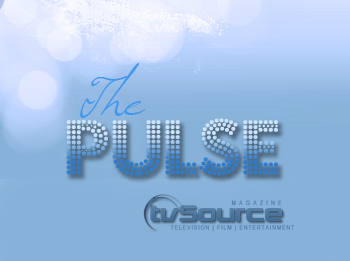 GH's Steve Burton and Kelly Monaco remain at #1 for the week of September 3, 2012.
Soap fans cast their votes over the weekend to determine their favorite actor, actress, couple and best soap for the previous week. Your votes determine the positions and your comments represent why you made your selections.
Note: * denotes a tie
Follow TVSource on Twitter at @TVSource | Facebook Fan Page | Google Plus
Voting for the Week of September 10 – September 14 begins Friday at 8AM/EST.
---

Soap of the Week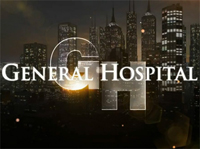 SPOTLIGHT FAN COMMENTS
Love JaSam, love Steve and Kelly and their "What if" episode was bittersweet because what if should be. – Kim
Missing our beautiful Chadam. It has been too long since we saw them. Loved seeing Adam. He is the best actor on Y&R. Need to check in with Ms. Adam Newman and Baby N. Sure hope we see them this week. M. Bell did not know a good thing when it was staring her in the face. Chadam is the best thing on Y&R and she gave them the least amount of screen time. Team Adam- Team Chelsea-Team Baby N. – bstanley
Love McBam! The way John tenderly took care of Sam when she collasped hitting her head on the desk! Cradling her close to his body. More McBam Plz GH! – Shelley
The worst mistake y&r ever made was breaking up Sharon and Adam. They are the best couple on y&r, and I can't believe that they would ever put Adam with a character like Chelsea! She is not needed on the show at all. I'm sick of her, her father, and her mother. Can't they all just leave Genoa City? For good. Please. – Sweetzles
---
RANK

PICTURED

ACTOR

CHARACTER

SOAP

LAST WEEK

WEEKS IN TOP 5

#1

Steve Burton

Jason Morgan

GH

1

24

#2

James Scott

EJ DiMera

DAYS

3

19

#3

Dominic Zamprogna

Dante Falconeri

GH

2

14

#4

Jeff Branson

Ronan Malloy

Y&R

–

1

#5

Ingo Rademacher

Jax Jacks

GH

6

1

JUST MISSED

6) Galen Gering | 7) Maurice Benard | 8) Billy Miller
9) Scott Clifton 10) Chandler Massey
---
RANK

PICTURED

ACTRESS

CHARACTER

SOAP

LAST WEEK

WEEKS IN TOP 5

#1

Kelly Monaco

Sam Morgan

GH

1

28

#2

Alison Sweeney

Sami Brady

DAYS

2

27

#3

Lulu Spencer-Falconeri

GH

3

10

#4

Amelia Heinle

Victoria Newman Abbott

Y&R

–

20

#5

Laura Wright

Carly Corinthos Jacks

GH

4

6

JUST MISSED

6) Michelle Stafford | 7) Melissa Claire Egan | 8) Molly Burnett
9) Kim Matula | 10) Kristian Alfonso
---
RANK

SHOW

SELECTION

FAN'S CHOICE

LAST WEEK

WEEKS IN TOP 5

#1

Liam & Hope

Thomas & Hope

1

7

#1

EJ & Sami

EJ & Will

1

16

#1

Jason & Sam

Jax & Carly

1

20

#1

Billy & Victoria

Ronan & Phyllis

4

17

JUST MISSED

2) Dante & Lulu (GH) | 3) Rafe & Sami (DAYS)
4) Adam & Chelsea (Y&R) | 5) Nick & Phyllis (Y&R)
6) Liam & Steffy (B&B) | 7) Will & Sonny (DAYS)
8) Sonny & Kate (GH) | 9) Johnny & Carly (GH)
10) Liam & Steffy (B&B)
{jathumbnail off}