Pulse Results: Week of September 10, 2012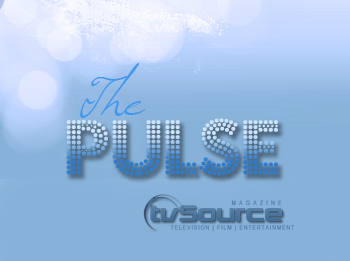 GH's Steve Burton and Julie Berman come in at #1 for the week of September 10, 2012.
Soap fans cast their votes over the weekend to determine their favorite actor, actress, couple and best soap for the previous week. Your votes determine the positions and your comments represent why you made your selections.
It was a tough week for the GH stars, as less than 15 votes separate the top 3 actors and actresses.
Note: * denotes a tie
Follow TVSource on Twitter at @TVSource | Facebook Fan Page | Google Plus
Voting for the Week of September 17 – September 21 begins Friday at 8AM/EST.
---

Soap of the Week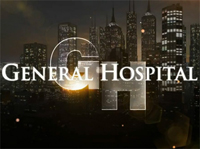 SPOTLIGHT FAN COMMENTS
---
RANK

PICTURED

ACTOR

CHARACTER

SOAP

LAST WEEK

WEEKS IN TOP 5

#1

Steve Burton

Jason Morgan

GH

1

25

#2

Dominic Zamprogna

Dante Falconeri

GH

3

15

#3

Maurice Benard

Sonny Corinthos

GH

7

7

#4

James Scott

EJ DiMera

DAYS

2

20

#5

Jeff Branson

Ronan Malloy

Y&R

4

2

JUST MISSED

6) Billy Biller | 7) Brandon Barash | 8) Don Diamont
9) Galen Gering 10) Roger Howarth
---
RANK

PICTURED

ACTRESS

CHARACTER

SOAP

LAST WEEK

WEEKS IN TOP 5

#1

Lulu Spencer-Falconeri

GH

3

11

#2

Kelly Monaco

Sam Morgan

GH

1

29

#3

Rebecca Herbst

Elizabeth Webber

GH

–

12

#4

Amelia Heinle

Victoria Newman Abbott

Y&R

4

21

#5

Sharon Case

Sharon Newman

Y&R

–

8

JUST MISSED

6) Alison Sweeney | 7) Michelle Stafford | 8) Kristian Alfonso
9) Laura Wright | 10) Kelly Sullivan
---
RANK

SHOW

SELECTION

FAN'S CHOICE

LAST WEEK

WEEKS IN TOP 5

#1

Liam & Hope

Rick & Caroline

1

5

#1

EJ & Sami

Daniel & Jennifer

1

17

#1

Jason & Sam

Jax & Carly

1

21

#1

Billy & Victoria

Ronan & Phyllis

1

18

JUST MISSED

2) Dante & Lulu (GH) | 3) Jason & Elizabeth (GH)
4) Sonny & Kate (GH) | 5) Rafe & Sami (DAYS)
6) Nick & Phyllis (Y&R) | 7) Johnny & Carly (GH)
8) Liam & Steffy (B&B) | 9) Bo & Hope (DAYS)
10) Will & Sonny (DAYS)
{jathumbnail off}