Pulse Results: Week of October 8, 2012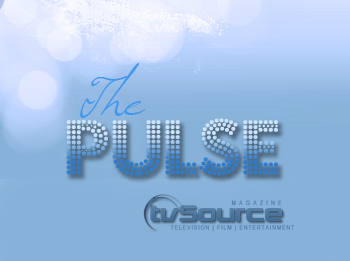 Y&R's Jeff Branson and GH's Kelly Monaco are voted #1 for the week of October 8, 2012.
Soap fans cast their votes over the weekend to determine their favorite actor, actress, couple and best soap for the previous week. Your votes determine the positions and your comments represent why you made your selections.
Note: * denotes a tie
Follow TVSource on Twitter at @TVSource | Facebook Fan Page | Google Plus
Voting for the Week of October 15 – October 19 begins Friday at 8AM/EST.
---

Soap of the Week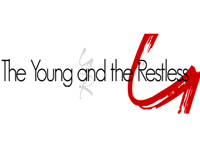 SPOTLIGHT FAN COMMENTS
t was really obvious this week how much Adam needs Sharon. She always knew how to advise him when it came to interacting with his family.Sharon knows that Adam wants a relationship with his family and would have helped him figure out how to do it. Chelsea is too much of a yes girl. She can't advise him in ways that help him. That's why Shadam is by far the better pairing for Adam.- Sammy
So happy to be enjoying the Young and the Restless. The new writers have their job cut out for them with the mess left behind by MAB but they are off to a great start. I just love those Newman boys. All three gave amazing performances. My favorite of course Michael Muhney (Adam), Joshua Morrow (Nick) and Eric Braden (Victor). Loved all three on Friday. Real Worried about Chadam. I cannot wait to tune in Monday.
Very exciting cliff hanger on Friday with the car accident. Reminds me of our Y&R of the good ole days. Something tells me it is going to be even better. Loving seeing Adam on screen. Please do not go back to that one day a week. He is too talented and lovely to look at. Shout out to Nick. He was FANTASTIC this past week. Thank you new writers and new producer. Keep up the good work and please do not let our soap go away. Love my Y&R. A 35 year fan. Cannot wait to see how you fix Sharon. Love Sharon Case – bstanley
Jason and Sam will always be together in some way. Even with Steve Burton leaving, Jasam is still the best couple that GH has ever had! Steve and Kelly have such chemistry, and even with a difficult storyline, they still use it to portray how much their characters love each other! I can't wait for their reunion, but I wish Jasam didn't have to end! They'll always be my favorite!. – Taylor
My vote is always for Phyllis and Ronan ! They are the best couple on Y&Rr actually. Team PHONAN. Phack it's the past, Phick it's toxic and Phonan it's true love. – Mary M.
---
RANK

PICTURED

ACTOR

CHARACTER

SOAP

LAST WEEK

WEEKS IN TOP 5

#1

Jeff Branson

Ronan Malloy

Y&R

1

6

#2

Steve Burton

Jason Morgan

GH

6

28

#3

James Scott

EJ DiMera

DAYS

4

23

#4

Billy Miller

Billy Abbott

Y&R

2

25

#5

Maurice Benard

Sonny Corinthos

GH

–

8

JUST MISSED

6) Dominic Zamprogna 7) Galen Gering 8) Peter Reckell
9) Don Diamont 10) Bradford Anderson
---
RANK

PICTURED

ACTRESS

CHARACTER

SOAP

LAST WEEK

WEEKS IN TOP 5

#1

Kelly Monaco

Sam Morgan

GH

5

33

#2

Michelle Stafford

Phyllis Newman

Y&R

1

11

#3

Alison Sweeney

Sami Brady

DAYS

3

31

#4

Amelia Heinle

Victoria Newman Abbott

Y&R

4

25

#5

Kristian Alfonso

Hope Brady

DAYS

–

4

JUST MISSED

6) Kelly Sullivan 7) Melissa Claire Egan 8) Laura Wright
9) Finola Hughes 10) Sharon Case
---
RANK

SHOW

SELECTION

LAST WEEK

WEEKS IN TOP 5

#1

Bill & Katie

1

7

#1

EJ & Sami

1

19

#1

Jason & Sam

1

25

#1

Ronan & Phyllis

1

2

JUST MISSED

2) Billy & Victoria (Y&R) | 3) Sonny & Kate (GH)
4) Bo & Hope (DAYS) | 5) Dante & Lulu (GH)
6) Adam & Chelsea (Y&R) | 7) Rafe & Sami (DAYS)
8) EJ & Nicole (DAYS) | 9) Lucas & Sami (DAYS)
10) Adam & Sharon (Y&R)
{jathumbnail off}