Pulse Results: Week of October 22, 2012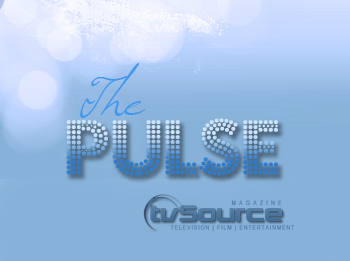 DAYS' Peter Reckell and GH's Kelly Monaco voted #1 actor and actress for the week of October 22, 2012.
Soap fans cast their votes over the weekend to determine their favorite actor, actress, couple and best soap for the previous week. Your votes determine the positions and your comments represent why you made your selections.
NOTE: Information about TVSource Magazine's first annual Daytime Source Awards will be coming up soon. Keep suggestions in mind for categories honoring the best…and worst of all things soap for 2012.
Note: * denotes a tie
Follow TVSource on Twitter at @TVSource | Facebook Fan Page | Google Plus
Voting for the Week of October 29 – November 2 begins Friday at 8AM/EST.
---

Soap of the Week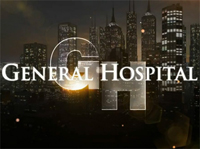 SPOTLIGHT FAN COMMENTS
After they're searing, "tear your heart out" performances dealing with the news that a child may not be in their future, I am convinced that Julie Marie Berman and Dominic Zamprogna are not just the best choices, they are the only choices to take this story, that touches so many couples outside of the soap world, through to what I believe will lead them to their hearts' desire: a baby of their own. Lulu and Dante Spencer-Falconeri are products of "incomplete families" in their own childhoods. Sending them on this quest to add to their "couple completeness" is a journey I, for one, am more than willing to take with them. Many sincere thanks to both of them for diving beneath the surface of what is a painful subject. Raw and real is why I simply adore them. – BethCP
There a good couples then there are great ones ones that fall under the category of a SUPER COUPLE and that's Jason Morgan & Sam Morgan played by Steve Burton & Kelly Monaco best known as JASAM they are AMAZING voting for them is a no brainer -lala
Phick is where its at. Phonan is as dull as doornails. I don't get why they just can't put the best couple in dayitme, Nick and Phyllis back together without any other person involved. Enough angst. Give us Phick! – Natalie
Loving the story with Adam and Sharon. What's different this time is Adam will be the hero to Sharon, she needs him and he is coming to her rescue because she has no one else, he is repaying her from when she risked it all when he had no one else. Ride or Die – Team Shadam always! – Kim W.
---
RANK

PICTURED

ACTOR

CHARACTER

SOAP

LAST WEEK

WEEKS IN TOP 5

#1

Peter Reckell

Bo Brady

DAYS

3

5

#2*

Michael Muhney

Adam Newman

Y&R

4

12

#2*

James Scott

EJ DiMera

DAYS

2

25

#3

Dominic Zamprogna

Dante Falconeri

GH

9

19

#4

Steve Burton

Jason Morgan

GH

1

31

#5

Roger Howarth

Todd Manning

GH

10

4

JUST MISSED

6) Chandler Massey 7) Billy Miller 8) Greg Rikaart
9) Jeff Branson 10) Freddie Smith
---
RANK

PICTURED

ACTRESS

CHARACTER

SOAP

LAST WEEK

WEEKS IN TOP 5

#1

Kelly Monaco

Sam Morgan

GH

1

34

#2

Kristian Alfonso

Hope Brady

DAYS

4

6

#3

Laura Wright

Carly Jacks

GH

5

8

#4

Alison Sweeney

Sami Brady

DAYS

2

33

#5

Julie Berman

Lulu Spencer-Falconeri

GH

–

15

JUST MISSED

6) Deidre Hall 7) Amelia Heinle 8) Michelle Stafford
9) Eileen Davidson 10) Elizabeth Hendrickson
---
RANK

SHOW

SELECTION

LAST WEEK

WEEKS IN TOP 5

#1

Jason & Sam

1

27

#2

Bo & Hope

5

2

#3

EJ & Sami

1

20

#4

Dante & Lulu

–

10

#5

Todd & Carly

7

1

JUST MISSED

6) Billy & Victoria (Y&R) 7) John & Marlena (DAYS) 8) Kevin & Chloe (Y&R) 9) Sonny & Carly (GH)
10) Will & Sonny (DAYS)
{jathumbnail off}