Pulse Results: Week of November 5, 2012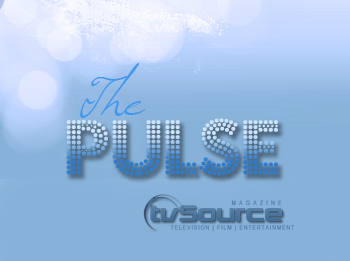 DAYS' James Scott & Alison Sweeney sweep #1 actor, actress and couple for the week of November 5, 2012.
Soap fans cast their votes over the weekend to determine their favorite actor, actress, couple and best soap for the previous week. Your votes determine the positions and your comments represent why you made your selections.
NOTE: Information about TVSource Magazine's first annual Daytime Source Awards will be coming up soon. Keep suggestions in mind for categories honoring the best…and worst of all things soap for 2012.
Note: * denotes a tie
Follow TVSource on Twitter at @TVSource | Facebook Fan Page | Google Plus
Voting for the Week of November 5 – November 9 begins Friday at 8AM/EST.
---

Soap of the Week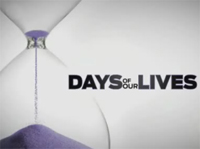 SPOTLIGHT FAN COMMENTS
Together, devoted, and completely in love, the Falconeri's are forging on, continuing their journey to have a child.  Thus past week Lulu made a huge error in judgement, spinning tall tales about their immediate "colorful" families for the adoption agency. However, her yarns brought some magnificent scenes to the viewers; we were rolling in laughter at their antics because Dante didn't know what Lulu had put on the application, scenes that brought to mind Lucy and Ricky Ricardo. Then when the social worker busted them for Lulu's fabrications and they realized that any adoption was now out of the question, we saw a young couple fall into deep despair, especially this hopeful young bride. JMB was able to convey this despair simply by biting her lip. Then when Dante tightly hugged his heartbroken wife he does what he does best showing her compete love, support, and a possible solution for them to have their baby.
The Falconeris are riveting, the scenes for these two actors, DZ and JMB may be short but they always pack the proverbial wallop whether delivering, love, passion, laughter, fear, gut-wrenching heartache, or sincere hope.  My vote will always be cast for Julie Marie Berman & Dominic Zamprogna because they breath life into the fictional characters of Dante & Lulu Falconeri -Capumkin
Go EJami all the way Need some scenes real soon missing their Sizzle on screen – Bella ❤Ejami McBam
VILLY ALL THE WAY!!!! Amelia Heinle & Billy Miller are so talented. They're acting is subtle and convincing without resorting to tired soap opera cliches. Not to mention, super hot & so sexy. They're going to rock this kidnapping storyline. Can't wait!!! – GP
---
RANK

PICTURED

ACTOR

CHARACTER

SOAP

LAST WEEK

WEEKS IN TOP 5

#1

James Scott

EJ DiMera

DAYS

1

27

#2

Dominic Zamprogna

Dante Falconeri

GH

1

21

#3

Billy Miller

Billy Abbott

Y&R

6

26

#4

Drake Hogestyn

John Black

DAYS

5

3

#5

Maurice Benard

Sonny Corinthos

GH

–

9

JUST MISSED

6) Chandler Massey 7) Sean Kanan 8) Michael Muhney
9) Roger Howarth 10) Freddie Smith
---
RANK

PICTURED

ACTRESS

CHARACTER

SOAP

LAST WEEK

WEEKS IN TOP 5

#1

Alison Sweeney

Sami Brady

DAYS

2

35

#2

Julie Berman

Lulu Spencer-Falconeri

GH

1

17

#3

Laura Wright

Carly Jacks

GH

5

10

#4

Michelle Stafford

Phyllis Newman

Y&R

–

12

#5

Kelly Monaco

Sam Morgan

GH

3

36

JUST MISSED

6) Amelia Heinle 7) Sharon Case 8) Kelly Sullivan
9) Kristen Alderson 10) Eileen Davidson
---
RANK

SHOW

SELECTION

LAST WEEK

WEEKS IN TOP 5

#1

EJ & Sami

1

22

#2

Dante & Lulu

1

12

#3

John & Marlena

3

2

#4

Todd & Carly

5

3

#5

Billy & Victoria

6

21

JUST MISSED

6) Sonny & Kate (GH) 7) John & Kristen (DAYS)
8) Will & Sonny (DAYS) 9) Adam & Sharon (Y&R)
10) Michael & Starr (GH)
{jathumbnail off}