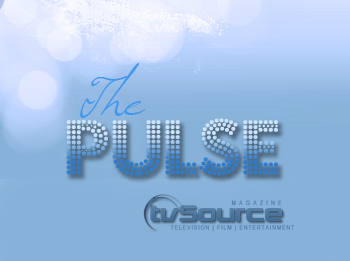 Y&R's Billy Miller takes over #1 actor; DAYS' Alison Sweeney and Y&R's Amelia Heinle tie for #1 actress for the week of November 26, 2012.
Soap fans cast their votes over the weekend to determine their favorite actor, actress, couple and best soap for the previous week. Your votes determine the positions and your comments represent why you made your selections.
NOTE: Information about TVSource Magazine's first annual Daytime Source Awards will be coming up soon. Keep suggestions in mind for categories honoring the best…and worst of all things soap for 2012.
Note: * denotes a tie
Follow TVSource on Twitter at @TVSource | Facebook Fan Page | Google Plus
Voting for the Week of November 26 – November 30 begins Friday at 8AM/EST.
---

Soap of the Week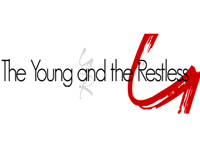 SPOTLIGHT FAN COMMENTS
Amelia Heinle and Billy Miller are delivering Emmy worthy performances. Billy and Victoria Abbott are the shining stars of Y&R. – Mary
I am hanging in there to see the EJ & Sami lovestory I have been waiting 6 years for! Hoping and praying the writers do their story justice and REALLY hoping their next love scene is just as amazing as the one in May of 2008! – Liza
Loving Todd and Blairl back in action on GH. Kassie needs to be on GH full time so we can see the TnB reunion journey ONscreen. –Kathy
What else can be said about supercouple Todd and Blair that haven't been said before. Their chemistry is unbelievable, their story on OLTL and now GH is historical, and their fanbase is totally insane and with good reason. With all their lies, schemes and challenges this couple and the actors that play them have gone through their fans have remained loyal and supportive of them for almost two decades. – CeCe
Many kudos this week to the writing and acting of all the cast members on Y&R . Loving this show. Sooo entertaining. I cannot wait until the next day to see what is going to happen. Fantastic acting from my beautiful sexy man, Michael Muhney and his two beautiful sexy women in his life. Sharon Case and Melisa Claire Egan are doing a fabulous job. Both are so intense and believable. Adam better make up his mind and stick to it before he looses both. I would love Adam Newman with a broom if that is who they put him with. Just love him. I also love Noah Newman. He is the cutest Newman to hit the scene in a long time. Just adore him. I guess you can tell I love the Newmans. They are the show. From the time Victor Newman first rode into GC the show took off from there. he and Nicki and all their children. My favorite Newman is Adam, the outsider but I hope that will not always be the case. He needs his family and they need him. He is Victor Jr. so you gotta love him.
Kudos to Bill, Victoria, Jack . Superb acting from all of them. Cane and Lilly have never been my favorites, always thought they could not act, but even the new writers have breathed life into them. Cane is doing so much better. Neil looks great also these days. Thank you writers for taking our beautiful, talented cast of Y&R and writing for them and bringing our favorite characters back to life. Thank you for bringing Jill back. I am one of Y&R most devoted fans. Never miss this show. My one hour of entertainment I cannot live without. My Y&R fix for one hour a day. Thank you cast of Y&R for such great entertainment. We love yall. –Bstanley
---
RANK

PICTURED

ACTOR

CHARACTER

SOAP

LAST WEEK

WEEKS IN TOP 5

#1

Billy Miller

Billy Abbott

Y&R

2

29

#2

James Scott

EJ DiMera

DAYS

3

30

#3

Dominic Zamprogna

Dante Falconeri

GH

1

24

#4

Chandler Massey

Will Horton

DAYS

5

6

#5

Roger Howarth

Todd Manning

GH

—

5

JUST MISSED

6) Freddie Smith 7) Sean Kanan 8) Greg Vaughan
9) Michael Muhney 10) Maurice Benard
---
RANK

PICTURED

ACTRESS

CHARACTER

SOAP

LAST WEEK

WEEKS IN TOP 5

#1*

Alison Sweeney

Sami Brady

DAYS

1

38

#1*

Amelia Heinle

Victoria Newman Abbott

Y&R

2

28

#2

Julie Berman

Lulu Spencer-Falconeri

GH

4

20

#3

Kassie DePaiva

Blair Cramer

GH

—

2

#4

Sharon Case

Sharon Newman

Y&R

10

10

#5

Eileen Davidson

Kristen DiMera

DAYS

—

1

JUST MISSED

6) Kelly Monaco 7) Finola Hughes 8) Kirsten Storms
9) Kelly Sullivan 10) Melissa Claire Egan
---
RANK

SHOW

SELECTION

LAST WEEK

WEEKS IN TOP 5

#1

Billy & Victoria

2

24

#2

EJ & Sami

1

25

#3

Dante & Lulu

3

15

#4

Will & Sonny

1

1

#5

Todd & Blair

—

1

JUST MISSED

6) Brady & Kristen (DAYS) 7) Adam & Sharon (Y&R)
8) Spinelli & Maxie (GH) 9) Sonny & Kate (GH)
10) Adam & Chelsea (Y&R)
{jathumbnail off}