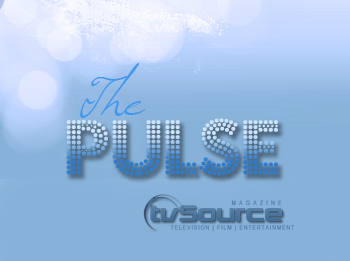 DAYS' James Scott and Alison Sweeney top all the categories for the week of December 24, 2012.
Soap fans cast their votes over the weekend to determine their favorite actor, actress, couple and best soap for the previous week. Your votes determine the positions and your comments represent why you made your selections.
NOTE: Information about TVSource Magazine's first annual Daytime Source Awards should be announced soon. Keep suggestions in mind for categories honoring the best…and worst of all things soap for 2012.
Note: * denotes a tie
Follow TVSource on Twitter at @TVSource | Facebook Fan Page |
Voting for the Week of December 31 – January 4 begins Friday at 12AM/EST.
---

Soap of the Week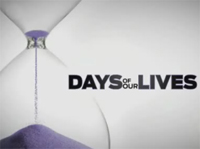 SPOTLIGHT FAN COMMENTS
I only watch one show and that's all I'm going to watch. I've watched Days off and on since '71 but I haven't missed a day since EJ came into Sami's life. Ali and James bring a life to their characters that is just breath taking. That's why for me it's EJami or nothing. I think this couple, non-couple should be THE supercouple of Days. Days was built on great supercouples. – Dayz
Sharon Case and Peter Bergman are rocking their difficult storylines. Amazing acting, whether or not you like their chacters. – SD
WOW GH was on fire this week loved how compassionate Dante was and caring for his wife Lulu what a beautiful couple "BEST AND MOST ROMANTIC COUPLE ON DAYTIME TV." Happy new Year everyone – dielee
Amelia Heinle and Billy Miller are the best. Billy and Victoria Abbott have the most chemistry of any couple on Y&R. They are a true joy to watch. – Mary
---
RANK

PICTURED

ACTOR

CHARACTER

SOAP

LAST WEEK

WEEKS IN TOP 5

#1

James Scott

EJ DiMera

DAYS

2

34

#2

Greg Vaughan

Eric Brady

DAYS

3

4

#3*

Daniel Goddard

Cane Ashby

Y&R

5

11

#3*

Dominic Zamprogna

Dante Falconeri

GH

1

28

#4

Michael Easton

John McBain

GH

9

1

#5

Don Diamont

Bill Spencer

B&B

6

9

JUST MISSED

6) Billy Miller 7) Chandler Massey 8) Scott Clifton
9) Roger Howarth 10) Joshua Morrow
---
RANK

PICTURED

ACTRESS

CHARACTER

SOAP

LAST WEEK

WEEKS IN TOP 5

#1

Alison Sweeney

Sami Brady

DAYS

2

42

#2

Christel Khalil

Lily Winters Ashby

Y&R

4

7

#3

Julie Berman

Lulu Spencer-Falconeri

GH

1

24

#4

Kelly Monaco

Sam Morgan

GH

5

41

#5

Arianne Zucker

Nicole Walker

DAYS

6

2

JUST MISSED

6) Heather Tom 7) Amelia Heinle 8) Kristen Storms
9) Kim Matula 10) Jaqueline MacInnes Wood
---
RANK

SHOW

SELECTION

LAST WEEK

WEEKS IN TOP 5

#1

EJ & Sami

2

29

#2

Cane & Lily

5

6

#3

Dante & Lulu

1

19

#4

Eric & Nicole

4

3

#5

John & Sam

9

1

JUST MISSED

6) Billy & Victoria (Y&R) 7) Will & Sonny (DAYS)
8) Bill & Katie (B&B) 9) Spinelli & Maxie (GH)
10) Liam & Hope (B&B)
{jathumbnail off}