Who did you vote as the number one actor, actress and couple for the week of January 21, 2013? Find out in the newest edition of the Pulse Results.
Soap fans cast their votes over the weekend to determine their favorite actor, actress, couple and best soap for the previous week. Your votes determine the positions and your comments represent why you made your selections.
Note: * denotes a tie
Follow TVSource on Twitter at @TVSource | Facebook Fan Page |
Voting for the Week of January 28 – February 1 begins Friday at 10AM/EST.
---

Soap of the Week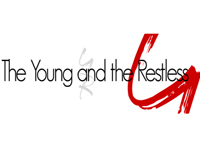 SPOTLIGHT FAN COMMENTS
Chandler Massey & Freddie Smith rocked their scenes as usual. I cried happy tears when Will realized he was having a girl and how much he wanted to be a dad. I cried sad tears seeing how much Will and Sonny love each other but Sonny can't get over the lies. And I cried over the bittersweet moment of their very hot & passionate kisses in their last scene of the week. I'm going to cry buckets of tears next week when Sonny tries to move on. – iheartWilson
It makes me smile to read all the excited posts for other newer couples, because I STILL feel that way about Billy and Victoria, who have been my favorite couple on Y&R for a few years running now. Thanks to the writers and to Billy Miller and Amelia Heinle for keeping it fresh by infusing them with the perfect balance and portrayal of devoted love with realistic conflict; I love watching them at home, so clearly in love, dealing with their days, hanging out, quarrelling and making up, and then having each others backs when they face the outside world. Nobody does it better! – Paige
I am loving Young and Restless these days. Just love Adam and Sharon. Michael Muhney is so talented he brings a tear to my eyes with his acting. Adam Newman and Sharon Newman are the most fantastic, beautiful, sexy, dynamic, #1 Supercouple to ever grace a daytime tv screen. I hope we see them on our tv screens for many, many more years to come. Just love them. One super-duper soapy couple. Just love them. Did I say I love them? Of course I did. Team Shadam all the way! – bstanley
So excited to see DAYS return to the classic soap opera that it was once was. Can't wait to see how the story unfolds for all of the new couples and friendships that are coming together in Salem. Of course, Ejami is my favorite!! Love their natural chemistry. As usual, James and Ali did great this week, and I look forward to watching their true love story pan out!! – T. Edwards
---
RANK

PICTURED

ACTOR

CHARACTER

SOAP

LAST WEEK

WEEKS IN TOP 5

#1

Billy Miller

Billy Abbott

Y&R

6

2

#2

James Scott

EJ DiMera

DAYS

1

3

#3

Michael Easton

John McBain

GH

3

2

#4

Daniel Goddard

Cane Ashby

Y&R

5

3

#5*

Chandler Massey

Will Horton

DAYS

7

1

#5*

Greg Vaughan

Eric Brady

DAYS

2

3

JUST MISSED

6) Dominic Zamprogna 7) Maurice Benard 8) Freddie Smith

9) Galen Gering 10) Drake Hogestyn
---
RANK

PICTURED

ACTRESS

CHARACTER

SOAP

LAST WEEK

WEEKS IN TOP 5

#1

Kelly Monaco

Sam Morgan

GH

2

2

#2

Alison Sweeney

Sami Brady

DAYS

1

3

#3

Amelia Heinle

Victoria Newman Abbott

Y&R

3

3

#4

Christel Khalil

Lily Ashby

YR

4

3

#5

Sharon Case

Sharon Newman

Y&R

7

1

JUST MISSED

6) Julie Berman 7) Deidre Hall 8) Arianne Zucker9) Melissa Reeves 10) Lynn Herring
---
RANK

SHOW

SELECTION

LAST WEEK

WEEKS IN TOP 5

#1

EJ & Sami

1

3

#2

Billy & Victoria

3

3

#3

John & Sam

2

2

#4

Cane & Lily

4

3

#5

Eric & Nicole

5

3

JUST MISSED

6) Will & Sonny (DAYS) 7) Dante & Lulu (GH)8) Adam & Sharon (Y&R) 9) Sonny & Kate (GH)

10) Rafe & Sami (DAYS)