Roger Howarth, Kristen Alderson, Michael Easton Returning to 'General Hospital' As New Characters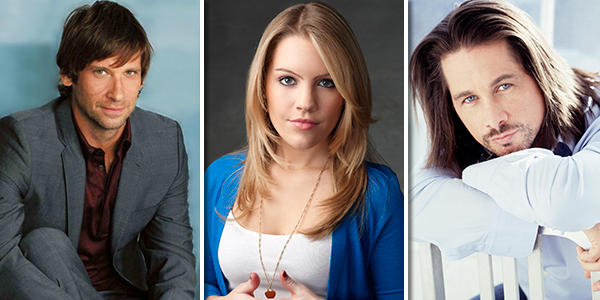 In the newest chapter in the saga between ABC and Prospect Park, TV Guide reports former One Life to Live-turned-General Hospital stars Michael Easton, Roger Howarth and Kristen Alderson will return to General Hospital, but not as John, Todd and Starr. Michael Logan reports the actors will all be playing new characters.
Due to the ongoing legal drama between the network and Prospect Park, which owns the rights to all OLTL characters, ABC has elected to create new characters, thereby eliminating any potential conflict with One Life to Live. According to Logan, head writer Ron Carlivati is working on "clever" ways to work around the issue. This was a scenario hinted at months ago when GH reps confirmed they were exploring ways to keep the actors on the soap.
"Prospect Park has been extremely difficult to deal with on this issue so GH basically said, 'Screw it! We'll create all new characters!'" said a source to TV Guide. "It's the only way GH can get past the problem and get on with business."
Executive producer Frank Valentini would neither confirm, nor deny the rumor. He told TV Guide: "I can't really comment for legal reasons. It's not like I'm trying to keep a secret. ABC doesn't want me to say anything."
One Life to Live's new co-head writer, Thom Racina, seems optimistic that everything would work out. "I think it's going to turn out well for everybody."
For more on this development, visit TVGuide.com