Who did you vote as the number one actor, actress and couple for the week of August 26, 2013? Find out in the newest edition of the Pulse Results.
Soap fans cast their votes over the weekend to determine their favorite actor, actress, couple and best soap for the previous week. Your votes determine the positions and your comments represent why you made your selections.
Due to requests from readers, we began publishing the the total number of VOTES cast for week.
A few weeks ago, we instituted a change in the way fans vote for their favorites. Missed it? Don't worry, we'll recap it for you. Fans can only vote for ONE actor, actress and couple per ballot, as opposed to selecting stars/couples from each show on the same ballot.
WHY THE CHANGE?: A couple of reasons:

We wanted to increase the competition among the fans and allow the opportunity for other actors to be represented each week. It's easy to cast a vote for all of your favorites, but when you can only select one, it makes your vote mean more.
This officially merges the couple selections and fan's choice. Now, EVERY couple is a write in. You can choose one that's together on-screen, might be together on-screen or those you hope will be together on-screen. It's up to you.
This reduces the amount of time we have to spend sorting through ballots (meaning results will go up earlier).
Another benefit? It will hopefully reduce the amount of votes we have to discard for people who can't follow the rules and try to automate multiple votes per day.
Total Votes Cast: 12,559
Follow TVSource on Twitter at @TVSource | Facebook Fan Page |
Voting for the Week of September 2-6 begins Thursday at 6PM/EST
---

Soap of the Week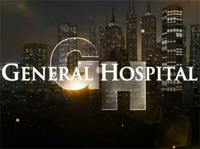 SPOTLIGHT FAN COMMENTS
General Hospital is on FIRE. Everyday is a cliff hanger. Every cast member is taking the fabulous material the writers are providing and turning it into magic. It's hard to pick a favorite couple, or a favorite scene, but my votes have to go to Dante and Lulu played by Dominic Zamprogna and Emme Rylan. Not only are they portraying a couple completely in love with their anxiously yearned for newborn, and dealing with the murder of a family member, but knowing that they're going to face complete devastation and heartbreak when they find out that the baby they have fallen so hopelessly in love with isn't theirs and their best friend has betrayed them, will undoubtedly keep me holding my breath. – Daisylex
So many amazing performances on GH! My votes go to Sean Kanan. His performance as AJ these past couple of weeks are Emmy worthy! Although many not like AJ right now you cannot deny that Sean is hitting hit out of the park! GH is must watch TV! -Deanna
My votes ALWAYS goes to Billy Miller, Amelia Heinle and Billy & Victoria. It has now been 3 years since they bought their beautiful house, coming up on 4 years since they have even looked at another person, all they ever want is each other, their love is so strong, even when they are apart they are together. They have never played games with their love, they have never rubbed it in anyone's face or tried to make a point by hanging on to each other, when they hold hands, kiss or hug, it is because they want to, not to stake a claim. – Leslee
---
RANK

PICTURED

ACTOR

SHOW

LAST WEEK

#1

Dominic Zamprogna

General Hospital

2

#2

Chandler Massey

Days of our Lives

1

#3

Michael Easton

General Hospital

6

#4

Darin Brooks

The Bold & the Beautiful

8

#5

Sean Kanan

General Hospital

10

JUST MISSED

6) Tyler Christopher (GH) 7) James Scott (DAYS) 8) Billy Miller (Y&R) 9) Casey Moss (DAYS) 10) Steve Burton (Y&R)
---
RANK

PICTURED

ACTRESS

SHOW

LAST WEEK

#1

Kelly Monaco

General Hospital

6

#2

Rebecca Herbst

General Hospital

1

#3

Emme Rylan

General Hospital

4

#4

Kim Matula

The Bold & the Beautiful

5

#5

Melissa Claire Egan

The Young & the Restless

8

JUST MISSED

6) Alison Sweeney (DAYS) * Amelia Heinle (Y&R) 7) Hunter King (Y&R) 8) Maura West (GH) 9) Jen Lilley (DAYS) 10) Judi Evans (DAYS)
---
RANK

SHOW

COUPLE

LAST WEEK

#1

Dante & Lulu

4

#2

Silas & Sam

6

#3

Will & Sonny

1

#4

AJ & Elizabeth

–

#5

Wyatt & Hope

5

JUST MISSED

6) Nikolas & Elizabeth (GH) 7) Dylan & Chelsea (Y&R) 8) EJ & Sami (DAYS) 9) Adam & Chelsea (Y&R) 10) Liam & Hope (B&B)
Tell us how can we improve this post?