Who did you vote as the number one actor, actress and couple for the week of September 9, 2013? Find out in the newest edition of the Pulse Results.
Soap fans cast their votes over the weekend to determine their favorite actor, actress, couple and best soap for the previous week. Your votes determine the positions and your comments represent why you made your selections.
Due to requests from readers, we began publishing the the total number of VOTES cast for week.
A few weeks ago, we instituted a change in the way fans vote for their favorites. Missed it? Don't worry, we'll recap it for you. Fans can only vote for ONE actor, actress and couple per ballot, as opposed to selecting stars/couples from each show on the same ballot.
WHY THE CHANGE?: A couple of reasons:

We wanted to increase the competition among the fans and allow the opportunity for other actors to be represented each week. It's easy to cast a vote for all of your favorites, but when you can only select one, it makes your vote mean more.
This officially merges the couple selections and fan's choice. Now, EVERY couple is a write in. You can choose one that's together on-screen, might be together on-screen or those you hope will be together on-screen. It's up to you.
This reduces the amount of time we have to spend sorting through ballots (meaning results will go up earlier).
Another benefit? It will hopefully reduce the amount of votes we have to discard for people who can't follow the rules and try to automate multiple votes per day.
Total Votes Cast: 15,445
Follow TVSource on Twitter at @TVSource | Facebook Fan Page |
Voting for the Week of September 16 – 20 begins Friday at 6PM/EST
---

Soap of the Week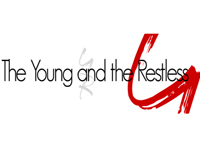 SPOTLIGHT FAN COMMENTS
Days are finally DELIVERING! What a great Ejami week. The bond, love, passion and romance this pair have is unmatched. I just loved, loved, loved the Ejami love letters. EJs was sincere and sweet but Samis was long overdue and awesome. EJ has always worn his heart on his sleeve where Sami is concerned but Sami has always held her cards more closer to her chest. It was about time Sami just poured her heart out to EJ. These scenes were emotional and James and Ali did such a great job portraying their aching, longing and loving hearts towards each other. The tissues were certainly out. Days are giving us the love, the romance, the passion and family we soap fans love to see and Ejami certainly have it all :) - Leah
Michael Muhney and Steve Burton split my vote for best actor this week. Their reactions to learning that Chelsea had lied about Peanut was pitch perfect. However, the very best this week was Melissa Claire Egan's Chelsea. Her desperation, fear, anger, and heartbreak was etched on her face and in every movement. For favorite couple, it has to be Chadam. Even when they hate each other, they are so real to life that you can't help but root for them to find their way home to each other. - Spunky Terror
Adam and Chelsea for best couple. Y&R best soap for this week. As for actors big round of applause for all [the[ casts — so talented and underrated. Peter Bergman, Jess Walton, Eric Braeden, Michael Muhney and Melissa Claire Egan all did an amazing job with their dialogue delivery and acting. I was on the edge of my seat while watching. MCE specially, she is so natural with tears and heavy emotions . Even lil Faith was amazing . - DarklParadise
Sam/Silas and Kelly/Michael are phenomenal together. They are on fire and their chemistry is undeniable. -Nancy
---
RANK

PICTURED

ACTOR

SHOW

LAST WEEK

#1

James Scott

Days of our Lives

4

#2

Michael Muhney

The Young & the Restless

1

#3

Billy Miller

The Young & the Restless

6

#4

Michael Easton

General Hospital

2

#5

Steve Burton

The Young & the Restless

7

JUST MISSED

6) Daniel Goddard (Y&R) 7) Tyler Christopher (GH) 8) Chad Duell (GH) 9) Darin Brooks (B&B) 10) Maurice Benard (GH)
---
RANK

PICTURED

ACTRESS

SHOW

LAST WEEK

#1

Alison Sweeney

Days of our Lives

8

#2

Melissa Claire Egan

The Young & the Restless

1

#3

Kelly Monaco

General Hospital

4

#4

Christel Khalil

The Young & the Restless

5

#5

Amelia Heinle

The Bold &the Beautiful

6

JUST MISSED

6) Emme Rylan (GH) 7) Rebecca Herbst (GH) 8) Kristen Alderson (GH) 9) Kim Matula (B&B) 10) Hunter King (Y&R)
---
RANK

SHOW

COUPLE

LAST WEEK

#1

EJ & Sami

6

#2

Adam & Chelsea

1

#3

Dylan & Chelsea

8

#4

Silas & Sam

3

#5

Billy & Victoria

9

JUST MISSED

6) Cane & Lily (Y&R) 7) Nikolas & Elizabeth (GH) 8) Michael & Kiki (GH) 9) Wyatt & Hope (B&B) 10) Sonny & Olivia (GH)
Tell us how can we improve this post?