Who did you vote as the number one actor, actress and couple for the week of October 14, 2013? Find out in the newest edition of the Pulse Results.
The Pulse Results are determined by fans casting their votes for favorite actor, actress and couple for the previous week. The stars who received the most votes are listed from #1-10. Each week, we select comments from fans to display their reasons for why they voted for their favorites.
Total Ballots Cast: 4,107
Follow TVSource on Twitter at @TVSource | Facebook Fan Page |
Voting for the Week of October 21 – October 25 begins Thursday at 6PM/EST
---

Soap of the Week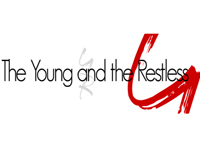 SPOTLIGHT FAN COMMENTS
Had to be unbiased and voted for Y&R as soap of the week. I hate the fact that they have killed Delia off hate it, hate it, hate it BUT watching Billys reaction too it and then later on Chloe had me in tears! The actors deserve a special mention too as it was great acting. -Leah
Billy Miller and Amelia Heinle gave some powerful performances this week which brought me to tears. Billy's portrayal as the grieving father, facing his own guilt was perfect. Amelia gave the strongest performance I have seen from her in a while. Favorite couple as always is Villy, their love and commitment to each other is always evident, especially this week. – Villyforever55
Love FRANCO AND CARLY because they are a lot of to watch -Foxy
This week I am voting for Billy Miller – Favorite Actor (Billy Abbott, Y&R) and Elizabeth Hendrickson – Favorite Actress (Chloe Fisher, Y&R)! I am not shipping them as a couple. Repeat: I am NOT shipping them as a couple. These two actors are simply my favorites and best picks for the week, based on their OUTSTANDING performances on The Young & The Restless.
I have been devastated by Y&R's decision to kill off Billy & Chloe's child, Delia Abbott. I believe there is NO silver lining to this story. However, that being said, Billy and Liz have demonstrated the grief, desperation, and devastation of losing a child perfectly. I can only hope that better times are ahead for Delia's parents down the road. In the meantime, Billy and Chloe deserve all the credit and have been THE BEST parts of this terrible story. -Emily
My votes go to James Scott, Alison Sweeney and of course EJami! Love them to bits and pieces. This week we saw them go hit a rough patch but I have no doubt that they'll get through it. After all these years of being apart there's no way they'll now allow outside forces get in the way of being together <3 – Beauni
---
RANK

PICTURED

ACTOR

SHOW

LAST WEEK

#1

Jason Thompson

General Hospital

2

#2

Billy Miller

The Young & the Restless

4

#3*

Darin Brooks

The Bold & the Beautiful

1

#3*

James Scott

Days of our Lives

5

#4

Roger Howarth

General Hospital

6

#5

Casey Moss

Days of our Lives

N/A

JUST MISSED

6) Tyler Christopher (GH) 7) Michael Muhney (Y&R) 8) Jacob Young (B&B) 9) Michael Easton (GH) 10) Chandler Massey (DAYS)
---
RANK

PICTURED

ACTRESS

SHOW

LAST WEEK

#1

Amelia Heinle

The Young & the Restless

3

#2

Kimberly McCullough

General Hospital

1

#3

Kim Matula

The Bold & the Beautiful

1

#4

Laura Wright

General Hospital

5

#5

Alison Sweeney

Days of our Lives

7

JUST MISSED

6) Elizabeth Hendrickson (Y&R) 7) Kelly Monaco (GH) 8) Rebecca Herbst (GH) 9) Jen Lilley (DAYS) 10) Linsey Godfrey (B&B)
---
RANK

SHOW

COUPLE

LAST WEEK

#1

Billy & Victoria

3

#2

Patrick & Robin

2

#3

Wyatt & Hope

1

#4

EJ & Sami

5

#5

Franco & Carly

6

JUST MISSED

6) Billy & Chloe (Y&R) 7) JJ & Theresa (DAYS) 8) Nikolas & Elizabeth (GH) 9) Silas & Sam (GH) 10) Rick & Caroline (B&B)
Tell us how can we improve this post?