Who did you vote as the number one actor, actress and couple for the week of October 21, 2013? Find out in the newest edition of the Pulse Results.
The Pulse Results are determined by fans casting their votes for favorite actor, actress and couple for the previous week. The stars who received the most votes are listed from #1-10. Each week, we select comments from fans to display their reasons for why they voted for their favorites.
Total Ballots Cast (Not Votes): 4,468
Follow TVSource on Twitter at @TVSource | Facebook Fan Page |
Voting for the Week of October 21 – October 25 begins Thursday at 6PM/EST
---

Soap of the Week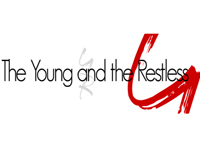 SPOTLIGHT FAN COMMENTS
EJami's conversation Friday was like music to my ears. They said what their fans have always known, that they have been drawn to each other right from the first time they met, that they are happiest when they're together, and that no one else's opinion matters. Ejami puts such a spark in Days. Love them! – Patty
My votes go to Billy Miller and Elizabeth Hendrickson. Their portrayal of grief stricken parents continues to break my heart with each passing day. These two convey so much emotion without saying a word, any whether they are yelling at each other or laughing BM and EH do it with so much natural chemistry that I have always felt drawn to the Chilly pairing. The embrace these two shared outside their daughter's funeral once again showed me they truly do have something special. -Chillyfan
Michael Muhney and Sharon Case! Today's Y&R episode should show TPTB at CBS Daytime why fans still love Adam & Sharon and want them to reunite! Sharon always knows Adam best, just as much as Adam knows Sharon best. For instance, he kept tabs on her when he knew she was off her medication, while Sharon knows the Adam that helped her get the treatment she needed. There's no better couple that can have a "mature friendship", as well as chemistry, sexiness and romance — not to mention bring ratings for Y&R — than the pairing known as Shadam! – Shadam31
It looks like it will be adventure and romance for Silas and Sam, this week. Cannot wait to find out what they learn about Sam's family history during their trip to NY city. Michael Easton and Kelly Monaco are always interesting together, and Silas and Sam are the couple, with the intriguing story, that keeps me tuned to General Hospital. – Christy
Adam and Chelsea for best pair. I swear I have never seen a couple with this much fiery and sexy chemistry and by chemistry I don't mean just physical but all other aspects of a grey pairing. They have this pull and spark between them that nothing or no other current pairings of American Soaps have… They work for fans because they are not contrived and forced. They were just two lost souls that found love and salvation in each other. Granted their history is not all perfect and lovey dovey but then again they are an unconventional pairing. They never played by the rules and they never will…Here is to hoping for a big sexy and epic reunion around Christmas time and NYE with their bundle of joy Connor the name being a significance for two con parents that love their child no matter what. Many Dylan and Sharon will come and go but Chadam will always be epic and true Soulmate.- Nelly [Commented was edited for length]
---
RANK

PICTURED

ACTOR

SHOW

LAST WEEK

#1

James Scott

Days of our Lives

3

#2

Michael Muhney

The Young & the Restless

7

#3

Jason Thompson

General Hospital

1

#4

Michael Easton

General Hospital

9

#5

Billy Miller

The Young & the Restless

4

JUST MISSED

6) Tyler Christopher (GH) 7) Darin Brooks (B&B) 8) Chandler Massey (DAYS) 9) Roger Howarth (GH) 10) Casey Moss (DAYS)
---
RANK

PICTURED

ACTRESS

SHOW

LAST WEEK

#1

Sharon Case

The Young & the Restless

N/A

#2

Alison Sweeney

Days of our Lives

5

#3

Kelly Monaco

General Hospital

7

#4

Melissa Claire Egan

The Young & the Restless

N/A

#5

Kimberly McCullough

General Hospital

2

JUST MISSED

6) Amelia Heinle (Y&R) 7) Kim Matula (B&B) 8) Arianne Zucker (DAYS) 9) Kelly Thiebaud (GH) 10) Jessica Collins (Y&R)
---
RANK

SHOW

COUPLE

LAST WEEK

#1

EJ & Sami

4

#2

Adam & Chelsea

N/A

#3

Adam & Sharon

N/A

#4

Silas & Sam

9

#5

Patrick & Robin

2

JUST MISSED

6) Billy & Victoria (Y&R) 7) Will & Sonny (DAYS) 8) Nikolas & Elizabeth (GH) 9) Wyatt & Hope (B&B) 10) Nikolas & Britt (GH)
Tell us how can we improve this post?