Which stars did fans vote as the number one actor, actress and couple for the week of September 23, 2013? Find out in the newest edition of the Pulse Results.
The Pulse Results are determined by fans casting their votes for favorite actor, actress and couple for the previous week. The stars who received the most votes are listed from #1-10. Each week, we select comments from fans to display their reasons for why they voted for their favorites.
Total Votes Cast: 15,385
Follow TVSource on Twitter at @TVSource | Facebook Fan Page |
Voting for the Week of September 30 – October 4 begins Friday at 12AM/EST
---

Soap of the Week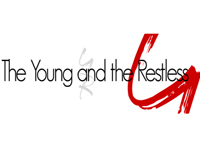 SPOTLIGHT FAN COMMENTS
Days of our Lives was good this week. Especially Friday's episode when Will catches Nick and Gabi and gets really upset at them for being together again. Wow, Will (Chandler Massey) was on fire! He really let them have it. But then he finds out (after Nick brags about it) that Sonny knew all about them being together, and Will confronted Sonny about it. Now the sparks are really gonna fly between Will and Sonny.
I can understand why Will does not want Nick back in their lives because of what he did to Will recently (blackmail, threats, trying to take his baby away from him, forcing him to sign legal papers denying his paternity etc.) but I can also understand why Sonny did not tell Will (Gabi was threatening to take the baby away and moving out, and Sonny did not want that to happen) so I am really interested to see how they get past this. I know they decided on no more secrets when they got back together in February, and Will has been doing his part in telling Sonny everything, and Sonny has been keeping this secret plus the secret about what Gabi did last summer (hiring stalker Andrew, Melanie getting kidnapped and Gabi knew and did nothing about it) so he is not totally innocent. Voted for Freddie Smith and Chandler Massey as favorite actor; Camila Banus as favorite actress; and Will and Sonny as favorite couple.. –Kayhan
Michael Easton and Kelly Monaco continue to show us why they are "Onscreen Soulmates". As Silas and Sam, they have delivered SEXY and HOT, now we can add ADORABLE to their accolades. The naturalness, smiles, playfulness, coyness, wooing, and intimate behavior exhibited on their FIRST DATE was all kinds of "adorableness". Cartini has the story of this couples' journey simmering slowly, but right on track!!! – Roc N Rose
My votes go to Michael Muhney & Melissa Claire Egan; The two most realistic actors on Y&R. Their scenes this week, as always, have been outstanding! From watching Adam as a new father, singing to his son, and Chelsea discovering the blanket; They have kept me beyond entertained all week! #ChadamFamily #BlankyIsBack #RowRowRowYourBoat –Jbomb
Billy & Victoria, the true definition of true love, neither would choice anything or anyone over each other. No other couple has survived as much as they have, even more in love with each other than ever before. Since their beginning in March of 2010, neither has wanted to be with anyone else, even during their long separation in 2011, all they did was long for each other……..True soulmates. –Leslee
---
RANK

PICTURED

ACTOR

SHOW

LAST WEEK

#1

Michael Muhney

The Young & the Restless

1

#2

James Scott

Days of our Lives

1

#3

Darin Brooks

The Bold & the Beautiful

1

#4

Chandler Massey

Days of our Lives

9

#5

Michael Easton

General Hospital

6

JUST MISSED

6) Dominic Zamprogna (GH) 7) Billy Miller (Y&R) * Tyler Christopher (GH) 8) Freddie Smith (DAYS) 9) Roger Howarth (GH) 10) Steve Burton (Y&R) * Joshua Morrow (Y&R)
---
RANK

PICTURED

ACTRESS

SHOW

LAST WEEK

#1

Melissa Claire Egan

The Young & the Restless

1

#2

Kim Matula

The Bold & the Beautiful

5

#3

Alison Sweeney

Days of our Lives

4

#4

Kelly Monaco

General Hospital

7

#5

Laura Wright

General Hospital

—

JUST MISSED

6) Amelia Heinle (Y&R) 7) Kelly Thiebaud (GH) 8) Rebecca Herbst (GH) 9) Sharon Case (Y&R) 10) Jessica Collins (Y&R)
---
RANK

SHOW

COUPLE

LAST WEEK

#1

Adam & Chelsea

1

#2

EJ & Sami

3

#3

Wyatt & Hope

5

#4

Silas & Sam

6

#5

Will & Sonny

10

JUST MISSED

6) Dante & Lulu (GH) 7) Franco & Carly (GH) 8) Billy & Victoria (Y&R) 9) Nikolas & Elizabeth (GH) 10) Adam & Sharon (Y&R)