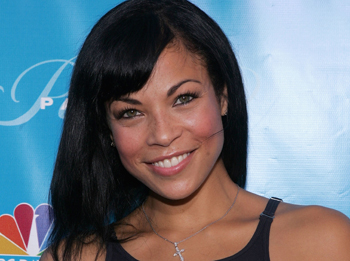 Soaps In Depth confirms Daphnee Duplaix (Rachel) is leaving her role as Rachel on 'OLTL'!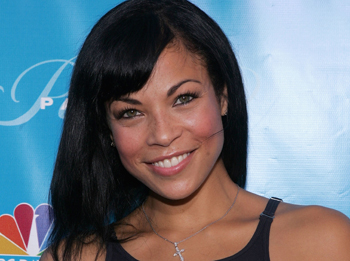 Rumors began flying around the internet that Daphnee Duplaix was exiting her role as Rachel Gannon on ABC's One Life to Live when the actress tweeted, "packing up and headed to Hollywood!!!!!!!!!! Woohoooooo." Moving to Hollywood? Hmmm…could this talented young actress find herself on another ABC soap in the near future? Only time will tell.
According to Soaps In Depth, sources are now confirming the actress has been let go, a role she has portrayed for not quite a year, joining the cast in April 2009.
Duplaix, a former Playboy playmate, joined the cast of NBC's Passions as Valerie Davis in 2004, exiting the role in 2008. In 2009, she appeared on the popular prime time series, CSI:NY as Dr. Catherine Rydell. She returned to daytime in April 2009 when she joined the cast of One Life to Live as the daughter of Hank Gannon (Nathan Purdee) and Nora Hanen (Hilary B. Smith).
The role of Rachel Gannon first appeared in Llanview in 1992 then portrayed by Ellen Bethea. Ellen left the role in 1995 to be replaced by Mari Morrow, who stayed until 1996. In 1996, Sandra P. Grant took over the role, only to exit 2 years later. Over the years following (2000, 2001, 2002, and May 2005), Ellen Bethea has returned to Llanview for brief appearances. Her last airdate is not yet known.