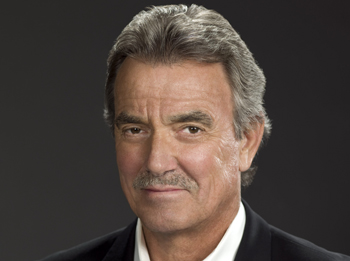 Victor is not a happy man…and lets everyone know it. Hell hath no fury like a pissed off Victor Newman.
Y&R Spoilers: Week of September 8

BY: JENNIFER SNYDER & OMAR NOBLES
NEWS EDITOR
Sunday, September 7, 2008, 9:21 PM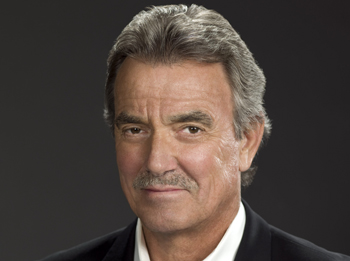 Jack and Nick argue over Jack's expose on Victor and when the fight escalates, it's Sharon who suggests they toss a coin to decide who will make the final decisions at the magazine. Winner takes all. With help from Victor, Nick is able to buy Jack out. Victor is back in Genoa City and lays down the law with Victoria. Victoria is tossed from the ranch and goes to her mother for help with Victor.
Adam is fired from Newman and makes plans to re-locate to NYC, he invites Heather to go with him. Jack hears of Adam's misfortune and reaches out to him in the hopes of getting Adam on his side against Victor. The S.E.C. is breathing down Jill's neck. Daniel re-assures Colleen she means more to him than just a friend, but later confesses to her that he is still in love with Amber. J.T. and Neil join forces to ensure Brad's resignation from Newman.
Daily TVGuide Spoilers
Monday – Neil assumes control of Newman enterprises. Meanwhile, Jack plots a buyout.
Tuesday – Brad quits. Victoria gets a proposition.
Wednesday – Jack's out to destroy Victor. Adam wants Heather to leave with him.
Thursday – Jill is investigated by the SEC. Daniel confesses to Colleen. Cane fires Jill.
Friday – Chloe plots against Cane. Amber bends David's ear. River arrives.
Week of Sept. 15
Jack and Phyllis are devastated when they find a letter Sharon wrote to Nick. Gloria is caught in a compromising position. Phyllis and Nick clash over the direction of Restless Style.
jsnyder@tvsourcemagazine.com | onobles@tvsourcemagazine.com
Contribute content to TVSource Magazine Content: Fans wishing to send-in news items, previews, show recaps, interview recaps, or anything else newsworthy can now do, with any desired credit, via e-mail by CLICKING HERE.