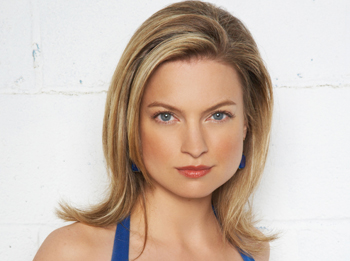 Guiding Light is losing another one of its leading ladies.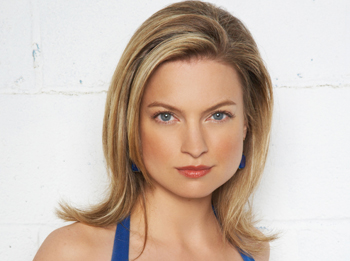 Guiding Light is losing another one of its leading ladies.
Nicole Forester, who portrays the ever suffering Cassie Layne Winslow has been let go.  A representative from the show is confirming that the exit will be "storyline dictated." Forester will last air in November. The role will not be recast.
Forester's departure from Guiding Light is the latest in a revolving door of top talent from the soap. Ricky Paull Goldin (ex-Gus) was the first to depart this year, followed by Beth Ehlers (ex-Harley). Both actors are now employed by ABC's All My Children as Jake Martin and Taylor Thompson.
Forester took over the role from Laura Wright in 2005 when Laura jumped ship to ABC's General Hospital. During her tenure on the soap, Forester frequently been featured in Guiding Light's major storylines; some of those being the death of her on-screen daughter Tammy (ex-Stephanie Gatschet) and her recent love triangle storyline with Robert Newman (Josh) and Kim Zimmer (Reva).  Forester was nominated in 2008 for Outstanding Lead Actress.
Guiding Light was the first soap that Forester has worked on. Prior to joining GL, the actress had roles on Beverly Hills 90210, Star Trek: Deep Space Nine, Star Trek: Enterprise, Monk and Two and A Half Men. The actress has also appeared in numerous nationwide commercials.
The possibility of Cassie returning down the line is strong, though we doubt Forester will return to the soap.
trish.mahon@tvsourcemagazine.com
---
Discuss this news and more at the TVSource Magazine Message Board. Click HERE to visit

Contribute content to TVSource Magazine Content: Fans wishing to send-in news items, previews, show recaps, interview recaps, or anything else newsworthy can now do, with any desired credit, via e-mail by CLICKING HERE.