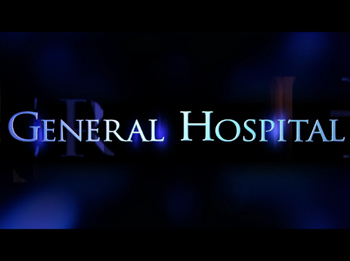 On Christmas Day, SOAPnet will air three classic Christmas episodes of GH.
SOAPnet To Air Classic GH Episodes On Christmas Day
BY: Omar Nobles|EDITOR-IN-CHIEF
Saturday, November 22, 2008, 9:16 PM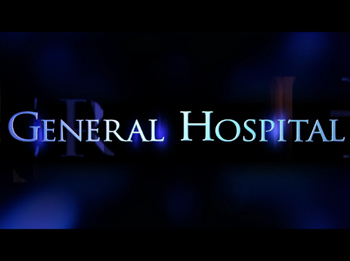 From ABC/SOAPnet:
IT'S THE MOST OF CHRISTMAS PAST AS SOAPNET CELEBRATES THE SEASON WITH THREE CLASSIC HOLIDAY EPISODES OF "GENERAL HOSPITAL,"
AIRING DECEMBER 25 FROM 8P – 11P
 
Holiday Interstitials Hosted By Kirsten Storms And Bradford Anderson
After a long day of presents, eggnog and fruitcake, SOAPnet invites viewers to celebrate the season by relaxing and revisiting the best "General Hospital" Christmas episodes with "The Most of Christmas Past" marathon, airing December 25 from 8P – 11P ET/PT on SOAPnet.
Kirsten Storms (Maxie Jones) and Bradford Anderson (Damien Spinelli) will host holiday-themed interstitials throughout the marathon.
 
List of Episodes:
8PM – General Hospital Episode #1996-8637 (original air date 12/24/96) – Sonny helps out by taking over as a Christmas tree salesman;  Jax and Brenda spend the holiday together and Jason shares special Christmas wishes with Lila and Robin.
 
9PM – General Hospital Episode #1998-9151 (original air date 12/24/98) – Lucky and Liz say they love each other for the first time and then exchange gifts with Nikolas and Emily; Monica asks Edward to play Santa and Alan to read the Christmas story at the hospital party.
 
10PM – General Hospital Episode #2004-10689 (original air date 12/24/04) – Ric and Alexis are rescued from the woods in time to celebrate Kristina's Christening with Sonny and Carly; Emily shares Christmas dinner with Nikolas, who's in jail.
 
SOAPnet offers same-day episodes of popular daytime dramas including "All My Children," "Days of our Lives," "One Life to Live," "General Hospital" and "The Young and the Restless" at night for convenient viewing. In addition, the network provides original programs, including "MVP," "Relative Madness," "General Hospital: Night Shift," and the biography shows "Soapography" and "1 Day With…"  Wrapped in a 24-hour environment, SOAPnet also offers primetime classics including "The O.C.," "One Tree Hill" and "Beverly Hills 90210," as well as former daytime series "Ryan's Hope" and the "Sunday Night Movies" series.
---
Discuss this news and more at the TVSource Magazine Message Board. Click HERE to visit

Contribute content to TVSource Magazine Content: Fans wishing to send-in news items, previews, show recaps, interview recaps, or anything else newsworthy can now do, with any desired credit, via e-mail by CLICKING HERE.