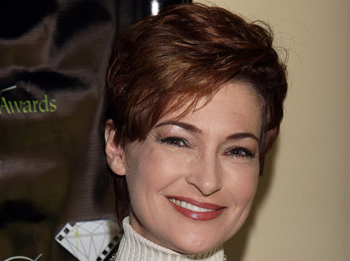 Carolyn Hennesy donates Pandora series to sick children.

Help Carolyn Hennesy Give Back
BY: JENNIFER SNYDER|SENIOR NEWS EDITOR
Wednesday, December 10, 2008, 1:30 PM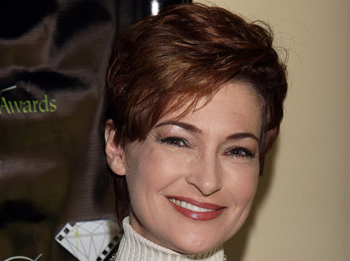 General Hospital fans know Carolyn Hennesy as mob attorney Diane Miller, but she is also an accomplished author of children books. "It's the "Pandora" series…Mythic Misadventures. A teen-aged Pandora (Pandy) finds the famous box of evils and takes it to school as her contribution to a big class project. Naturally, all "hell" breaks loose as the box is accidentally opened. Pandora is spirited to Mount Olympus where Zeus gives her a choice: eternal torture and torment (for disobeying her father's orders never to touch the box) OR, she has to go and get everything back in the box within six months' time. Pandy steps up to the plate (so to speak) and sets forth to save the world. Each book is dedicated to the recapture of a single big evil…with lesser ones along the way," Carolyn tells us in a recent interview she conducted with TVSource Magazine.
In November, Carolyn launched Project: Pandora's Hope, a charitable book drive benefiting The Desi Geestman Foundation, Children's Hospital of Los Angeles and City of Hope. "The goal of Project: Pandora's Hope is to provide copies of the Pandora books to each of these charities, for children who are in need of hope when things are appearing their darkest. A child's imagination is a powerful thing and we want to give them a chance to have that moment where they can lose themselves in a book and not think about being in a hospital," Carolyn explains in a recent press release from Bridge & Tunnel Communications.
Those who wish to get involved are asked to purchase a book from the Pandora series and send them to Carolyn, who will then hand deliver the books to each of the charities listed above. Monetary donations are also accepted and the monies will go to purchase books for each charity. For information regarding contributions, please contact: Pandorabookdrive@gmail.com. Donations should be made before December 31st.
The Pandora series can be purchased from Amazon.com.
Carolyn can be seen as mob attorney, Diane Miller, on ABC's General Hospital every day at 3PM EST.
---
Discuss this news and more at the TVSource Magazine Message Board. Click HERE to visit
Contribute content to TVSource Magazine Content: Fans wishing to send-in news items, previews, show recaps, interview recaps, or anything else newsworthy can now do, with any desired credit, via e-mail to news@tvsourcemagazine.com.