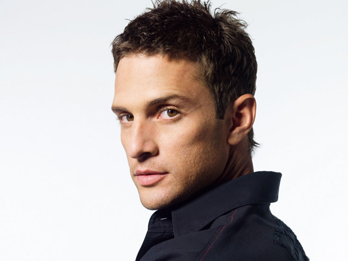 Tea suggests a way for Cristian to keep Vanessa in the USA.

OLTL Spoilers: Week of December 8

BY: TARA BLAKE | NEWS EDITOR
Sunday, December 7, 2008, 11:40 PM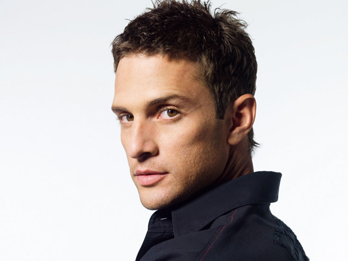 Time To Face The Music
Todd is stunned when his estranged ex-wife, Tea Delgado, shows up outside his jail cell.  Tea is left practically speechless when she realizes Todd really did fall in love with Marty.  Tea offers to defend Todd but he turns her down, saying he actually wants to be held responsible for what he did to Marty.  Nora advises Todd to plead guilty to the charges she's bringing up against him in order to spare Marty any further pain.  Todd is forced to answer some tough questions when Blair brings Jack to see him.  Nora reads a litany of charges against Todd, who's about to enter his plea when Tea suddenly bursts into the courtroom…
A Marriage of Convenience for Cristian & Vanessa?
An impulsive Vanessa kisses Cristian but quickly apologizes for it.  Sarah goes to Cristian's to watch the holiday classic "Cristina Comes Home for Christmas. Vanessa hovers in the background.  Sarah doesn't mask her dislike of Vanessa.  Tea tells Cristian she knows a way to prevent Vanessa's deportation.  Tea suggests to Vanessa and Cristian that Vanessa could prevent being deported if she married an American citizen.  Cristian has a surprising proposition for Vanessa.  Meanwhile, Sarah turns to Viki for advice about her relationship with Cristian.
Elsewhere In Llanview….
Blair changes her mind about ending things with John. Marty uses Cole's computer to do some research on Todd in an effort to extract her revenge on him. Rex, Gigi and Shane send out a Christmas card photo to their family and friends. Jessica is mortified to learn that Tess made a pass at Brody. Natalie and Jared have their hands full when taking care of Bree and Chloe. A funeral for Starr's baby is held. Lola asks Langston to hide her so that she won't be deported. Andrew fills Marty in on her past.
Coming Soon: Week of 12/15
Tea causes a commotion at Todd's arraignment. Cristian makes a surprising announcement. Brody turns the tables on a vengeful Tess. Bo lights the Christmas tree in Angel Square. Marty squares off with Tea. Cole threatens to kill Todd. Sarah has it out with Cristian about Vanessa.
---
Discuss this news and more at the TVSource Magazine Message Board. Click HERE to visit
Contribute content to TVSource Magazine Content: Fans wishing to send-in news items, previews, show recaps, interview recaps, or anything else newsworthy can now do, with any desired credit, via e-mail to news@tvsourcemagazine.com.