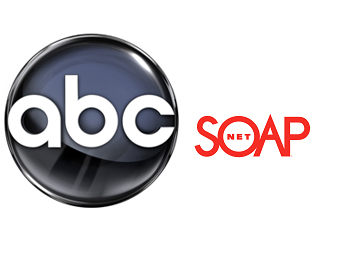 SOAPnet launches a contest and six week programming event that'll tie in with it's new reality series.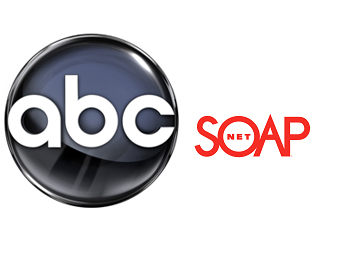 From ABC/SOAPnet:
Your Worst Date COULD TURN OUT TO BE THE BEST THING THAT EVER
HAPPENED TO YOU WHEN YOU ENTER "soapNET'S Best Worst Date Contest"
For A Chance to Win Your Own "Virtual Boyfriend" FOR A YEAR
"Sugar-Free Valentine's," a Six-Week Programming Event, Will Incorporate Romance-Themed Entertainment, Including a New Original Series, Stunts, Interstitials and Movies
Navigating the rocky road to true love can be difficult. Inevitably you'll hit some speed bumps. Have you ever been stuck with the bill on the first date? Had a guy talk your ear off about his science fiction obsession? Gone out with a someone who bathed in cologne? Well, if you think your story is the best of the worst, log on to www.soapnet.com starting January 4 and spill the dirt. The winner will receive a "Virtual Boyfriend" for a year, which comes with deliveries like flowers, candy and jewelry all year long. Plus, compliments will be texted to your cell phone. It's all the romantic perks of a boyfriend, without any of the hassles and headaches.
Details and rules can be found at www.soapnet.com, starting January 4.
SOAPnet celebrates the Valentine season with SOAPnet's "Sugar-Free Valentine's," featuring six weeks of programming dedicated to all the fun of Valentine's Day, without the gooey stuff. The event will incorporate romance-themed entertainment, including the new original series "Greg Behrendt's Wake Up Call," hosted by Greg Behrendt, author of "He's Just Not That Into You." Also included in the stunt are interstitials and movies premieres, running January 4 through February 14.
SOAPnet offers same-day episodes of popular daytime dramas including "All My Children," "Days of our Lives," "One Life to Live," "General Hospital" and "The Young and the Restless" at night for convenient viewing. In addition, the network provides original programs, including "MVP," "Relative Madness," "General Hospital: Night Shift," "Greg Behrendt's Wake Up Call" and biography shows "Soapography" and "1 Day With…" Wrapped in a 24-hour environment, SOAPnet also offers primetime classics including "The O.C.," "One Tree Hill" and "Beverly Hills 90210," as well as former daytime series "Ryan's Hope" and the "Sunday Night Movies" series.
---