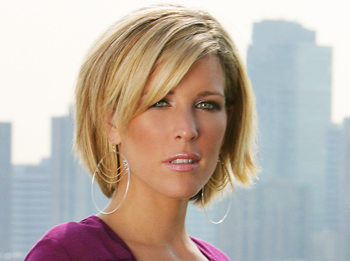 Sonny and Carly find forgiveness with each other for Michael's shooting.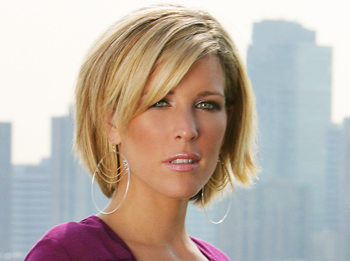 It's A Time for Closure & Forgiveness
Jax comforts Carly when she breaksdown remembering it's Michael's birthday. She decides to go to the institution to visit Michael and runs into Sonny when she arrives. They realize both of them share the blame for Michael's condition and forgive one another for the part they played.
Meanwhile back in Port Charles, wanting closure with his brother, Jax seeks out Sam to ask her about the time she spent with Jerry. An unexpected power outage occurs at the Metro Court, and when Carly returns home from her visit with Michael, she discovers the outage at the hotel. She climbs 25 flights of stairs to find Jax sitting alone, in the dark, in the restaurant. The two share a romantic evening alone and Jax tells her how much he admires her. The next day, Jax visits Kate and are interrupted by a visit from Sonny. Kate realizes it's going to be more difficult than she thought to move on from Sonny.
Elsewhere in Port Charles …
Robin and Patrick's wedding goes as planned, and, Robert and Anna are overwhelmed with happiness. Lulu and Johnny make plans to spend New Year's Eve out on the town, but decide to spend a quiet evening at home. Spinelli and Maxie ring in the New Year together. Luke closes the Haunted Star to spend a romantic evening with Tracy. Claudia suspects Anthony is planning to double cross Sonny. After rejections for a job, Johnny's day gets worse when he is arrested. Spinelli meets his match when he encounters Winifred in the park, Maxie is not impressed. Sam and Lucky's relationship remains strained. Nikolas and Nadine discovery Aunt Raylene's invention is licensed by a defense contractor. Claudia is caught by Sonny as she feverishly searches for the incriminating DVD. Sonny won't agree to Jason's terms and he leaves Sonny with a warning. Sonny and Carly visit Michael.
Can't Miss …
Agent Raynor questions Sam about Spinelli on Monday, December 29.
Things heat up between Nikolas and Nadine on Tuesday, December 30.
Encore presentation, episode original airdate of October 31, 2007 on Wednesday, December 31.
GH will be pre-empted on Thursday, January 1.
Sonny walks in on Jax and Kate sharing a close moment on Friday, January 2.
Coming Soon: Week of 1/5…
Johnny accuses Ric of framing him. Jax realizes Carly's heart will always belong to Sonny. Maxie has suspicions about Spinelli's new friend, Winnie. Claudia lashes out at Carly. Olivia is offered a job from Jax. Maxie's suspicions of Winnie turn out to be right. Luke takes action to help Johnny. Sonny is warned by Carly, not to start a mob war with Jason. Jax begins to flirt with Olivia. Maxie seduces Spinelli to keep his mind off Winnie. Sam and Lucky's relationship hits a snag. Lulu begins to suspect Johnny and Claudia are keeping a secret. Nikolas comes to Nadine's rescue.
---
If you copy and paste our spoilers, please credit TVSource Magazine and/or provide a link back.