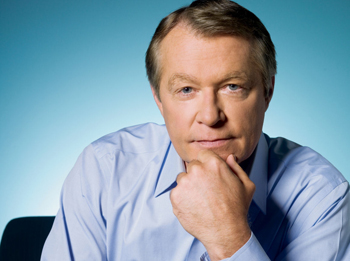 Shocking news leaves the Buchanan family stunned.

OLTL Spoilers: Week of December 29
BY: T. BILLS|OLTL CONTRIBUTOR
Friday, December 26, 2008, 1:25 PM
David Vickers returns!
Bo, Nora and Clint are stunned when Asa's attorney reveals that because the stipulations set forth in Asa's will were not met, the entire estate is being handed over to Asa's long lost son, the infamous David Vickers. Meanwhile David has returned, and Viki, Charlie, Moe and Noelle are surprised by the changes in him. David reveals that Dorian is responsible for Charlie slipping off the wagon, and Viki and Charlie rush to confront her. When they threaten to notify Bo of her crimes, Dorian hightails it out of town to the favorite vacation spot of Llanview's inhabitants, St. Blaze's Island, now under the ownership of Alex Olanov. Alex reveals that she has information about David that might interest Dorian. Panic sets in when Viki tells Clint and Nora that David is back in Llanview.
Marty's Revenge
Todd's hopes are lifted when he finds Marty in his home. Marty claims to have returned for her journal from which she reads to him about her feelings for him, she tells him she can't stop having those feelings, but it's all part of Marty's revenge. Todd ignores Tea's warnings and accepts Marty's invitation to the Palace for New Year's Eve. Marty lures Todd to the rooftop where she admits it was all a ruse and dares a devastated Todd to end her misery by jumping.
Elsewhere In Llanview….
John presents Blair with two airline tickets to "paradise" and they plan to go away together at some future date. John also announces he's purchased Rodi's. Their romantic evening is interrupted when Cole, who is disturbed by what he's read in Marty's journal, calls and John rushes home to him.
Can't Miss …
Dorian takes no chances and splits town when Vicki and Charlie threaten to exposure misdeeds on Monday, December 29.
Sarah is not happy with Christian marrying Vanessa on Tuesday, December 30.
OLTL re-airs 10/1/08 episode on Wednesday, December 31.
OLTL will be pre-empted on Thursday, January 1.
Blair is understanding when John tends to Cole on Friday, January 2.
Coming Soon: Week of 1/5
Marty's plans for revenge take a surprising twist, Clint and Nora see the "new" David, and Dorian learns the truth. Sarah stirs up trouble for Cris and Vanessa, Bess warns Viki, Nora has a plan to make Todd pay. Jared is determined to neutralize David, Jess and Brody harbor deep secrets, Rex realizes what he's missed. Blair confronts Todd over his latest stunt, Marty and Wes grow closer, Cole has a tough decision to make. Marty tells John to butt out, Cole is tempted, Nora makes an alarming discovery.
Scott Clifton first airs as Schuyler on Friday, January 9.
---
If you copy and paste our spoilers, please credit TVSource Magazine and/or provide a link back.