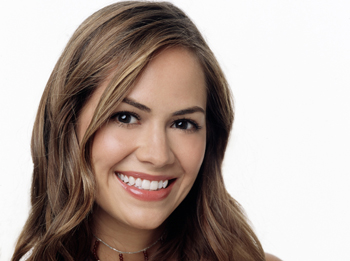 Emmy-Winner Natalia Livingston Returns to "GH".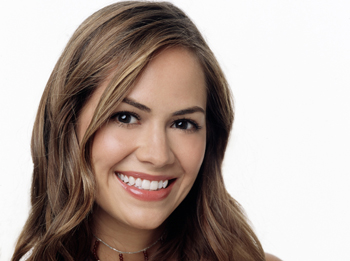 General Hospital fans saw the death of yet another Quartermaine last year when the "text-message killer" strangled Emily Quartermaine during the Black & White Ball. The character remained on the show after Emily's "death" due to a storyline in which Nikolas Cassadine (played by Tyler Christopher), Emily's one true love, saw visions of his late lady love due to a brain tumor. For six months, the audience watched Nikolas and what became known as "ghost Emily" fawn all over each other while Nikolas refused to accept Emily's death and have his tumor removed for fear that he wouldn't be able to see his beloved Emily anymore. The storyline dragged on and on while fans guessed if GH would have Natalia return as another character when Emily inevitably disappeared back in May.
Back in October, the amazing Daytime Confidential broke that Natalia was spotted on the set testing for a new role. Soap Opera Digest immediately quelled the rumors by seeking out a "setside source" who denied the rumor. SOD ran an article dismissing the claim as just another imaginative rumor created by internet gossipmongers with "too much time on their hands." Interestingly enough, the same magazine sought out a network confirmation of Livingston's return this month and was told a firm "no comment." This is the same magazine that reported DC's rumor of Sebastian Roche's exit from the soap to be false…something that co-star Carolyn Hennesy (Diane) inadvertently confirmed on the TVS affiliated In The Zone Radio back in October.
The saga continued on today as Livingston was broadcast live on the set of GH this morning on "Good Day LA" with co-stars Tyler Christopher and Laura Wright (Carly). SOAPnet.com has now officially confirmed the return. Livingston will be playing a new character, bad girl Rebecca. Livingston and ABC remain tight-lipped on the storyline and back story, but apparently it's going to be a juicy new story. Livingston first airs the week of January 12th.
Fans may view the segment here: myfoxla.com
---
Discuss this news and more at the TVSource Magazine Message Board. Click HERE to visit
Contribute content to TVSource Magazine Content: Fans wishing to send-in news items, previews, show recaps, interview recaps, or anything else newsworthy can now do, with any desired credit, via e-mail by CLICKING HERE.