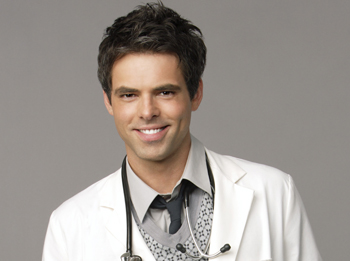 The hospital crisis sends everyone into a panic with explosive results.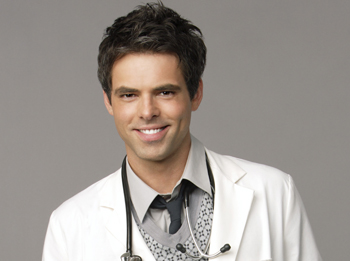 KABOOM!
Mayhem and panic overwhelms the hospital staff and all who are trapped inside as another explosion takes place. After Spinelli and Winifred narrowly escape the explosion that happened in the operating room, they fill in Jason on what has been happening. Sonny tracks down Trevor after he learns from Carly, Trevor has one of the spheres in his possession. Just as Sonny takes aim on Trevor, ready to shoot him, there is another explosion in the hallway. Meanwhile, Patrick and others begin to evacuate some of those who are still inside the hospital. Jason ties up Anthony and tells him he may or may not be back for him. Anthony struggles to free himself as the fire inches closer to him. Carly risks her life to save Claudia as the two face life and death. Jason and Sam try to come up with a plan to evacuate patients and those trapped, their only option is to evacuate from the roof. Rebecca is knocked out from behind and her life is in danger as the fire closes in on her.
As the fire spreads, patients and others are in need of evacuation but due to the weather conditions, the helicopters have been grounded. Jax plays hero and attempts to pilot a helicopter himself in order to rescue those in danger. Carly and Spinelli fear the worst when they are witness to the helicopter lose control. Jason discovers Rebecca and is stunned by her resemblance to Emily. After saving her from the fire, he tells Nikolas he rescued a woman who looked identical to Emily. Patients and others need to be evacuated but Lulu refuses to leave Tracy's bedside.
Robin has asked Maxie and Johnny to take Emma to Mercy Hospital, while she goes to GH to help with the evacuations. While she and Epiphany evacuate the nursery, Robin breaks down. When Carly fears the worst has happened to Jax, she attempts an escape from the hospital. Sonny learns of her actions and sets out to find her. He does, and they become trapped together. Elizabeth and Lucky share a passionate kiss before she is evacuated along with Monica and Winifred. Meanwhile back at Mercy, Johnny and Maxie are concerned about Emma. Emma's condition is critical and a decision needs to be made about treatment. Johnny heads to GH to find Robin. Back at GH, Jason refuses to leave Anthony inside the hospital and asks Sam to take his place and help with the rooftop evacuations. Patrick takes charge and leads the way to evacuating from the rooftop. Jason finds Claudia after her encounter with Trevor and takes her to safety. Sam chases Trevor to the roof and where he threatens to drop the biotoxin sphere he has in his hand.
At Mercy, Maxie is relieved when Johnny arrives with Robin. Johnny returns to GH and learns Anthony and Claudia are still trapped inside the hospital. Spinelli risks his life to find a more stable internet connection. Maxie is overwhelmed with worry about Spinelli and desperately tries to find him. Nikolas tracks down Rebecca but his overbearing ways chases her off. Nikolas goes after her and the two end up in danger. Sonny and Carly risk their lives to escape the hospital that is engulfed in flames. Nikolas rescues Rebecca but becomes trapped himself. Jason finds them and helps Rebecca save Nikolas. Johnny learns Maxie went into the fires to find Spinelli and goes in too, to find her. As Sam confronts Trevor on the roof, he becomes more and more unstable. Lucky and Elizabeth are reunited and share an emotional moment together.
Elsewhere in Port Charles …
Oliva tells Kate she believes the DVD has been destroyed in the fire. Nadine overhears Nikolas express his love for Emily. Claudia panics when she hears Kate talk about the DVD, and then sees it lying on the floor. After Claudia sends Carly away, she tries to get her hands on the incriminating DVD. Olivia gets her hands on the DVD and destroys it. Nadine express to Matt that maybe she has deeper feelings for Nikolas than he has for her. Agent Rayner insists on questioning Patrick.
Can't Miss …
Maxie and Johnny are told Emma has pneumonia on Monday, February 9.
Lucky and Elizabeth are reunited on Tuesday, February 10.
Jason discovers Anthony has escaped his restraints on Wednesday, February 11.
Before being evacuated Ric reaches out to his father, Trevor spits in his face on Thursday, February 12.
Maxie finds herself in grave danger after she goes searching for Spinelli on Friday, February 13.
Coming Soon: Week of 2/16…
Sam's life is on the line. Sonny dismisses Rayner's threats. Johnny sets out to rescue Maxie. Ric warns Sonny not to trust Claudia. Sam and Jason search for a missing Spinelli. Rebecca wants Nikolas to stay away from her. Kate vows revenge on Sonny and Claudia. Maxie reunites with Spinelli. Rebecca threatens to have Nikolas arrested for stalking. Jax and Carly can't keep their hands off each other. Maxie and Lulu face a crisis at Crimson. Winifred warns Spinelli he's not out of the woods yet. Sonny sides with Claudia over Kate. Jason and Sonny agree to work together to find Anthony. Sam and Lucky have an amicable parting of the ways.
---
If you copy and paste our spoilers, please credit TVSource Magazine and/or provide a link back.