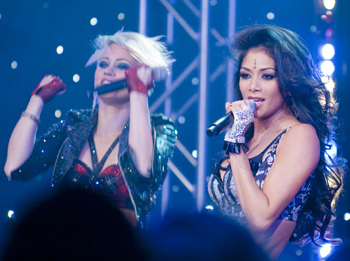 Clips of pop music sensation, The Pussycat Dolls on ABC's 'One Life to Live.'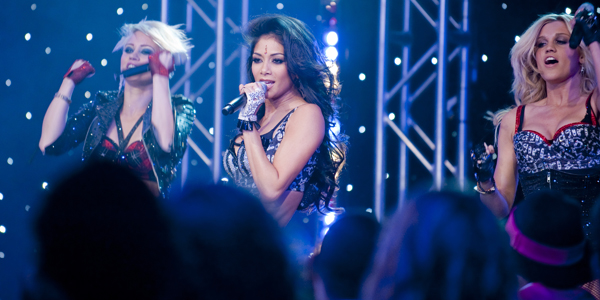 Tomorrow on One Life to Live, the ever popular music group, "The Pussycat Dolls" will perform the English version of A.R. Rahman's Oscar winning song "Jai Ho" ("You Are My Destiny") for the students of Llanview High during their prom. The performance, which also includes lead singer Nicole Scherzinger acting in a scene with Eddie Alderson (Matthew) was taped on March 23. As the storyline goes, the students won a radio contest and as a reward, the PCD will perform for them.
The Pussycat Dolls join a long list of music acts that have performed on the longrunning ABC soap such as Erykah Badu, Nelly Furtado, Lifehouse, The Plain White T's, Puddle of Mudd, Timbaland, Keri Hilson and One Republic.
Here's a sneak peek at some of the scenes you'll see tomorrow on One Life to Live.
{auto usefullscreen="true" width="423″ height="323″ autostart="false"}OLTL_PussycatDolls051309.xml{/auto}
Please Press Play

2009 © ABC Studios Inc.
All Rights Reserved. No Copyright Infringement Intended