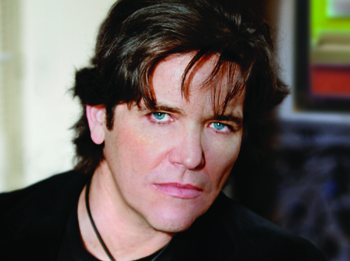 Michael Damian sits down for a One-on-One with TVSource Magazine.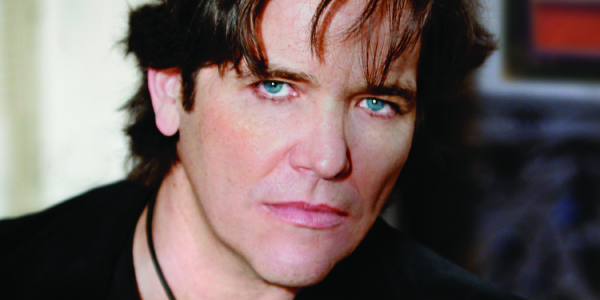 Musician, actor, director, producer and writer, Michael Damian is one very busy man. His newest album, Rock On '09 was recently released in April 2009 and history has repeated itself for the rocker as his new version of Rock On has become a chart topper once again. Along with his music career, Michael Damian has become a fan favorite on the popular CBS daytime drama The Young and The Restless as Danny Romalotti. Over the years, Michael has appeared on television, on Broadway and has worked in film, in front of and behind the camera.
TVSource Magazine: The new album is doing very well on the charts, what made you go back into the studio to do this album and to re-release Rock On after 20 years?
Michael Damian: I have been receiving emails and letters for years now because of a technicality with my old record label. People couldn't get the recordings on iTunes and when I went back to do the 35th anniversary show for Y&R, I went back into the studio to record a new song and re-cut Rock On. I added 4 or 5 new tracks and the new album was finished.
TVS: The new album also includes a few feature tracks such as "Was It Nothing At All", and a few selections from Joseph & the Amazing Technicolor Dreamcoat. Was there a decision process for you to decide which tracks would be included on the new album?
MD: It was obvious it would be Rock On, Was it Nothing at All and the music from Joseph & the Amazing Technicolor Dreamcoat. There was another song, There Would Never be Another You, it was a 40's style song, and being half Italian, I recorded the old classic More in both English and Italian. I worked with my mother on it and I personally wanted to work with her on the album. It was sentimental and special to me to do that.
TVS: Many people know Michael Damian as a musician/artist but there are plenty more who know you as Danny Romalotti from Y&R. How great was it for you as a long time actor on Y&R and a musician to perform on the 35th anniversary show?
MD: It was a great honor and so much fun. It was great to see the Y&R cast again, it was a class reunion so to speak.
TVS: It is always a treat for fans of Y&R to see Danny come back to Genoa City. Are we going to see Danny return for a visit any time soon?
MD: You never know. I've been doing a film; I was in Canada, shooting Flicka 2. I've been committed to 20th Century Fox, but now that I'm back in town, I've always told the show, and Maria Bell, if I'm in town, would love to pop over to do the show. We've always had an open door policy and they've been really great. It works with the character, Danny's always on tour, that's the life of a musician. It works for the story and the character of Danny Romalotti.
TVS: Your career has spanned music, Broadway, television, movies and has led into directing, producing and writing. You are the co-founder of a production company called Riviera Films and have quite a few award winning films to your credit. Was it a natural progression for you to turn your career focus to directing, writing and producing?
MD: It was a natural progression. I've always been in love in with directing, I've always wanted to do it. I did a short film 10 years ago and it brought me to the Cannes Film Festival, then I did one in France, a pilot, kind of an edgy thriller. Moondance, last year, and now working with 20th Century Fox on Flicka 2, which is my first studio film, the others were indies. It's very exciting working with one of the biggest film studios in the business. It's a great thrill and honor.
TVS: Are we going to be seeing you out on tour promoting the new album? If so, when?
MD: I might do some dates, but right now I'm committed until September to deliver the movie to 20th Century Fox. Maybe we can do something in the Fall.
TVS: Were you surprised by the reaction on the release of the new album?
MD: I was in shock when I heard it was #28 on the charts. It's a thrill and it's been doing very well on iTunes. It's heartwarming.
TVS: What's on the horizon for Michael Damian?
MD: More directing for sure. A couple more films, not sure which one is going to take first, there are 3 different projects for Fall. I should know in about a month which one we'll be doing first. And they're going to release another single off the album in about a month or so.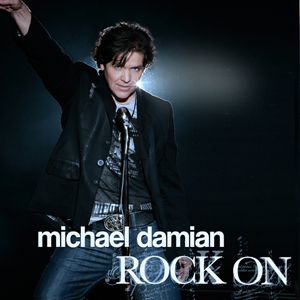 TVS: The team you had originally used to produce the first album, was the team you used for this new album?
MD: Yeah I've been working with Larry and Tom Weir over at Studio City Sound and Caption Records, they've been fantastic. It's been amazing being back together again. The musicians I used on the original recordings, now are top musicians, but when I worked with them on the original recordings, they were fresh out of the box. It was really exciting to see how they've grown as musicians.
TVS: Do you miss the music and the studio when you are directing films?
MD: I've been writing and producing tracks for the film and working very closely with the composer and I edit with music all the time. Whenever I'm editing, I'm looking for temporary music to put in to feel the rhythm of the cuts. Music is extremely important in making a film, it plays such an important role. My goal is for people to enjoy the film and the journey.
If you wish to purchase Michael's new album, Rock On, you can find it on iTunes or visit Michael's official website, and be sure to check out Flicka 2, which will be released in April 2010.
---
This interview is not to be reproduced without written consent from the author and TVSourceMagazine.com © 2009 TVSource Magazine. All rights reserved