'The Young and the Restless' is looking to recast the role of Malcolm Winters.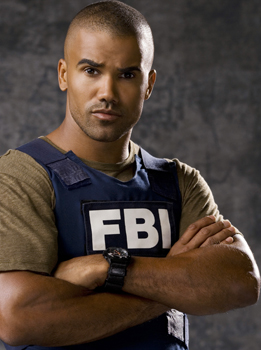 Soap Opera Digest  is reporting that The Young and the Restless is looking to recast the role of Malcolm Winters.  Digest says that the show has put out a casting call for the role made famous by Daytime Emmy winner Shemar Moore, who originated the role in 1994.  Moore, one of few daytime actors to successfully make the transition from daytime television to primetime and movies, exited the show in 2002.  He returned in 2004 and remained with The Young and the Restless for a year, when he left the show to star on CBS' hit crime drama, Criminal Minds.
In 2006 when Y&R revealed Lily's (Christel Kahlil) true paternity, the show was forced to do so without Moore…or Malcolm.  Kristoff St. John's Neil Winters learned that his brother Malcolm had fathered Lily during an interlude with Neil's wife Drucilla (Victoria Rowell), and the storyline played out without the key figure – Malcolm.  Moore's contract with Criminal Minds only allows him to appear on Y&R while the primetime show is on hiatus.
While the show may be looking to recast Malcolm, fans have to wonder, why now?  The show has not prominently featured the Winters family in a few years.  Kristoff St. John has no real storyline with Neil Winters, so why bring on his brother Malcolm?  Lily's paternity was already revealed in Malcolm's absence.  Drucilla is dead.  When he actually does appear onscreen, Devon (Bryton McClure) is off sleeping with his former aunt, Tyra (Eva Marcille).  Lily has Cane (Daniel Goddard) to support her during her battle with cancer.  Where would a Malcolm recast fit in among an already large cast?  Asked to be let out of her contract with Y&R in 2007, Victoria Rowell has recently taken to Twitter to campaign for fans to write in to the show to have her return. Could Malcolm's return coincide with the reappearance of Dru?
Last month, Kristoff St. John spoke to BuzzWorthy Radio and blasted The Young and the Restless saying of the lack of the African-American Winters family story, "There are no black writers.  There are no black producers or directors." The Emmy winning actor went on to praise former head writer Lynn Marie Latham who was fired in 2008, saying, "I really enjoyed the Lynn Marie Latham year and a half that she was there.  Never did I work more.  We were starting to get back to the roots of my character and my family.  One thing that's missing in the Winters family is the clan itself, and black culture.  Lynn and I talked about that for quite some time.  Let's put some church into it, some God, not too much, we don't want to ram it down anyone's throat, but you want to get something there.  We need to be on par with the Newmans and Abbotts."
Despite clamoring for a return to the show, Rowell has supported St. John's words about Y&R.  When the casting call went out, Rowell took to Twitter again insinuating that the show may be punishing St. John for his remarks.  The actress proclaimed, "To all Y&R fans – can't squeeze blood from a rock.  Heard [Kristoff] might be goin on a 3 month rest and recasting Malcolm.  Wow!"
Whatever the reason for the casting call, the role of Malcolm is said to air this November.  Soap Opera Source will keep you updated as this story develops.