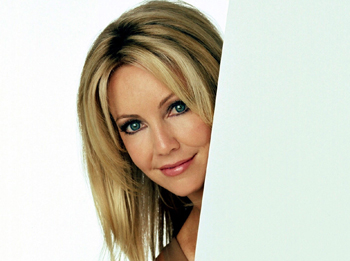 The CW has reached a deal with Heather Locklear, who will reprise her role as the vivacious vixen Amanda Woodward this fall on the primetime sudser.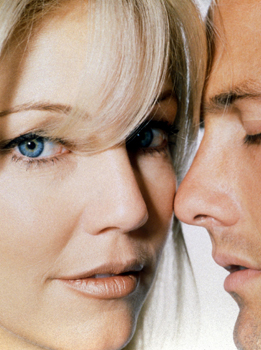 That's right. The sound you hear is Melrose Place's heart monitor spiking from flat line.  In an effort to bring the ratings flop back to life, the CW has finally reached a deal with Heather Locklear, who will reprise her role as the vivacious vixen Amanda Woodward this fall on the primetime sudser.  The special guest star will make her debut on Tuesday, November 17th, joining former costars Laura Leighton, Thomas Calabro, Josie Bisset and Daphne Zuniga in the reboot of the 90s cult hit.
Talks between Locklear and the show broke down last spring when the actress reportedly was asking for a $100,000 per episode price tag that the struggling network just could not meet.  It's unknown what made Locklear have a change of heart, but executive producers Todd Slavkin & Darren Swimmer have had plans for Locklear's return ready in their back pocket for just such an occasion.  According to Slavkin and Swimmer, "We're ecstatic to have the chance to bring Amanda Woodward back to Melrose Place." The two went on to say "We couldn't imagine creating and producing this show without the iconic character's inclusion."  Translation: fresh drama The Vampire Diaries is grossly outperforming us on our own network despite a heavy ad campaign all summer and we are in desperate need of a ratings spike.  Enter Locklear.
Locklear joined the original series at the end of the first season, which also had trouble finding its own audience.  The actress is credited with saving the series.  Since the original series went off air, Locklear starred in the ABC sitcom Spin City and in the failed NBC drama LAX.   Last year, after a stint in a rehabilitation facility, Locklear starred in the Lifetime movie Flirting with Forty opposite One Tree Hill's Robert Buckley, in which she played a divorced cougar who finds love with a younger man.  Could Locklear be up for some more cougar action on Melrose? Sources tell Entertainment Weekly's Michael Ausiello that Locklear will play Ella's (Katie Cassidy, Harper's Island) boss at the PR firm where Ella works as a junior publicist.  Last we saw Locklear's Amanda, she had left the advertising world at fictional corporation D&D and faked her death with lover Dr. Peter Burns (Jack Wagner, The Bold and the Beautiful and Locklear's now off-screen boyfriend) and retired to an island paradise. 
This could be a bold move for the new series, or it could prove to be a disaster.  Locklear's star power just isn't what it once was.  Her series LAX never got off the ground, for lack of a better phrase, despite the actress being heralded as NBC's Monday night messiah.  Now, Locklear's Amanda will go head to head with Katie Cassidy's Ella, the breakout star of the new series.  Ella, the sultry social climber who's still looking to establish herself as a PR dynamo, might not survive the onscreen comparison to Locklear's infamous vixen Amanda.  We'll just have to tune in to see how the series will fare when old meets new.