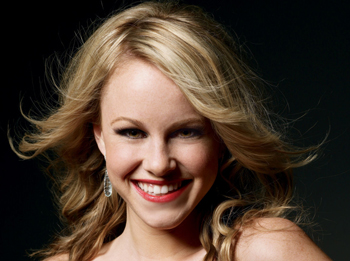 Dominic finds Lulu after she's been accidentally drugged at a photo shoot.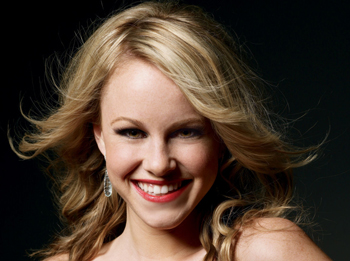 DOMINIC RESCUES LULU
Lulu inadvertently finds out Dominic is an undercover cop when she is accidentally drugged during a photo shoot, and Dominic takes her back to his place, where he has a conversation with Ronnie. Dominic prays that when Lulu recovers she won't remember what she's heard the night before. When Lulu wakes up, Dominic explains to her how she ended up in his bed. Dominic is relieved to hear Lulu doesn't remember a thing about the night before and his conversation with Ronnie.
TRUTH, LIES, AND A KIDNAPPING
Michael tells Johnny he knows Claudia's responsible for putting him in the coma and he is telling him this to warn Claudia if he chooses to, because he is about to reveal the truth to Sonny. Michael asks Sam to try to stop Jason from taking revenge on Claudia. Sam begins to realize how much Claudia was involved in Michael's shooting and condones with whatever action Jason may take. Sam leaves Jason with a lot to think about while he determines what should be done about Claudia. Jason has every intention of telling Sonny all about Claudia's involvement in Michael's shooting. When Jason shows Sonny the evidence against Claudia, he is not moved with emotion. Jason accepts it will be him to kill Claudia whether or not the orders come from Sonny.
After learning the truth from Jason, Sonny confronts Claudia about her involvement in Michael's shooting. Sonny also accuses Jax of protecting Jerry, unaware Carly is in the room with them. In desperation, Claudia makes a risky move. Claudia, Carly and Carly's unborn baby's lives are in danger.
Johnny has a potential threat lurking and he needs to warn Claudia about the dangerous situation. Joey Limbo, the threat endangering Johnny, kidnaps him and holds him captive. Johnny is found and freed by two unexpected youngsters, Molly and Morgan and then races to the Metro Court to warn Claudia of the threat.
PARTY FOR CLAUDIA
Carly takes on planning the party Sonny wants to throw for Claudia at the Metro Court. Michael feels responsible for setting the horrible events of the evening in motion. Carly ends up at the party after all, as does Michael. Claudia's party promises to be an evening full of surprises.
ELSEWHERE IN PORT CHARLES
Kiefer pressures Kristina into sleeping with him again. Nikolas and Ethan clash over Rebecca. Elizabeth starts to seduce Lucky but she puts on the brakes and can't go through with it. Luke is stunned to see Nikolas and Elizabeth locked in a kiss. Patrick wonders if he's doing the right thing by keeping what he knows about Claudia's involvement in Michael's shooting.
CAN'T MISS
Michael reveals to Johnny he knows Claudia was responsible for his shooting on Monday, October 26.
Jonathan Jackson returns to the role of Lucky Spencer. Luke is stunned to see Nikolas and Elizabeth locked in a kiss on Tuesday, October 27.
Claudia warns Olivia she's going to tell Sonny the truth about Dominic being his son on Wednesday, October 28.
Sonny shows no emotion when Jason presents him with irrefutable proof that Claudia was responsible for Michael getting shot on Thursday, October 29.
Claudia, Carly and Carly's unborn baby's lives are in danger on Friday, October 30.
COMING SOON: Week of 11/2
Dominic, Lulu and Spinelli team up to find Carly. Carly's determined to deliver a healthy baby. Olivia tries to ease Jax's guilt. Claudia makes a surprising move. Lulu's in jeopardy. Jax realizes that Michael is missing. Michael takes action to protect Carly. Dominic confesses the truth to Lulu. Carly reunites with Jax. Someone appears to be obsessed with Jason. Carly doesn't know if she can forgive Jax's betrayal. Johnny jumps to the wrong conclusion about Sonny. Michael proves he's very much his father's son. Jason wonders if he did the right thing. Carly blames Jax for the horrible turn of events.
{xtypo_alert}Register for our official message boards! Discuss the latest in daytime, primetime, music and more with fellow fans! We're also available on Twitter! Follow us to receive news, spoiler and gossip alerts.{/xtypo_alert}
---
© 2009 TVSource Magazine. All rights reserved
Please credit TVSource Magazine and provide a link back if you copy & paste our spoilers