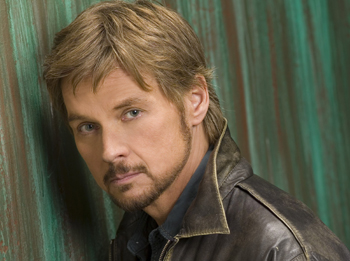 Soap veteran Stephen Nichols to replace William Russ as billionaire Tucker McCall on Y&R.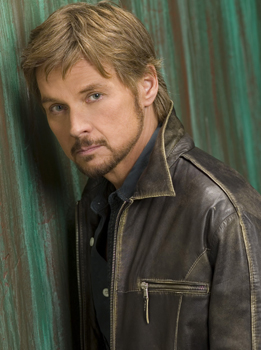 Here's some news even Mr. Feenycan't fix. Boy Meets World papa William Russ has been ousted at The Young and the Restless. The actor, who debuted as billionaire business tycoon Tucker McCall on December 2nd has been abruptly replaced by soap stud Stephen Nichols (ex-Stefan, GH; ex-Patch, DAYS).
According to TV Guide Magazine's Michael Logan, Nichols is scheduled to begin taping tomorrow and will first appear on air January 27th.  Head writer/Co-executive producer Maria Arena Bell states, "William Russ is a talented actor and we enjoyed working with him. However, we decided to take the character in another direction." Co-executive producer Paul Rauch adds, "[Russ] did a wonderful job while he was here."
It looks like Tucker may soon be getting some ties to a major Genoa City player, which may have been the reason for the recast. Nichols, who was very vocal after he was very publically fired from Days of Our Lives earlier this year, finds himself on yet another Sony soap after his much heralded return to Days fell flat. Nichols and co-star Mary Beth Evans couldn't hit their stride as Patch & Kayla on Days once the supercouple era was over. Gaining new fans that were unfamiliar with the characters of Patch & Kayla proved too daunting a task to overcome with the stories given and the two were let go amid massive budget cuts. Nichols recently appeared in an episode of the Starz series Crash.
We're wondering how long Russ's fellow ex-TGIFer Darius McCrary will air as Malcolm before he's recast with a capable soap vet like Rhasaan Orange.