'Jersey Shore' Finale Hits High Note for MTV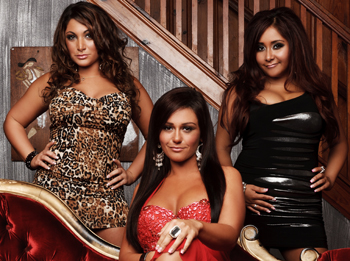 MTV can thank the ratings juggernaut known as Jersey Shore for reaching yet ANOTHER record breaking feat. The March 24, 2011 season finale of Jersey Shore delivered its highest rated finale yet, with a 7.3 rating in P12-34 and 7.6 million total viewers.
The hit reality series also brought success to the special Thursday night season premiere of The Hard Times of RJ Berger." "Hard Times" delivered the series' highest-rated telecast ever, with a 3.2 P12-34 rating and 3.1 million total viewers.