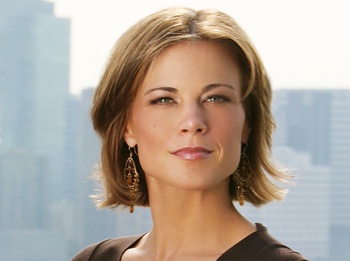 According to new Guiding Light Head Writer Jill Lorie Hurst, "This fall will be about fresh starts, unholy alliances, front-and-center families and lots of couples."
GL Fall Previews 2008

BY: Trish Mahon & NOEL D.
EDITING BY: DEE DONELLY


Sunday, August 24, 2008, 7:15 PM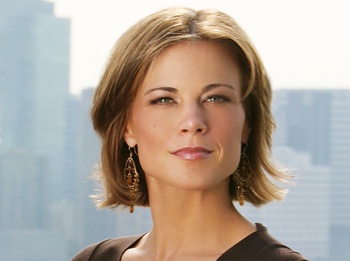 Reva/Jeffrey: "Reva and Jeffrey's wedding day will be a very fun day. Josh will be against the wedding but the wedding will move on. Reva will be given some life altering news that will affect her both mentally and physically. Throughout it all, Jeffrey will be there for her. Reva and Jeffrey will make it to their wedding day, but not without some strong opposition from Josh.
Josh/Cassie/Cyrus: Josh will never completely let go of Reva, but he sees that she's happy and he has to let her be – for now. Cassie is ready to lighten up and having Cyrus in her life seems to be looking pretty good to her. She doesn't want a relationship; she just wants to have a good time.
Alan/Beth: Beth stands by Alan. Alan gets the medical help that he needs but is it going to succeed? Alan will not go to trial in the near future. Jeffrey will continue to investigate him and try to pin him with something.
Grady/Daisy/Rafe: "Rafe won't be able to fight Grady for Daisy for a while. Grady is in no hurry to redeem himself in the eyes of Springfield. The only people Grady cares about are Daisy and Cyrus. Watch for Grady to team up with someone in town. Daisy knows Grady is no good for her, so she tries to steer clear and stay busy with a new job, but no girl can stay away from the bad boy.
Mallet/Marina: This romance is a breath of fresh air for both characters. It will take some surprising steps in the months to come.
Lizzie/Bill: Lizzie will stay in Springfield and help Bill get over [losing] Max. They love each other, but can't get out of their own way long enough to let the romance flourish, and their mutual desire to run the business is another obstacle.
Dinah: Dinah and Mallet will always love each other, but right now they're working on being friends. Dinah is devastated by Bill's rejection and realizes she needs to start over and take care of herself this time.
Coop/Ashlee/Blake: Ashlee goes to work for Dinah at WSPR where she will find herself over her head. Coop goes back to school. Blake may have given up Coop, but Blake always finds trouble somewhere.
Remy: Remy comes to the realization that he has to take control of his life. He wants to have love in his life. Remy feels that he has to make decisions for himself and those decisions could be surprising.
trish.mahon@tvsourcemagazine.com | djsoapbubble@tvsourcemagazine.com