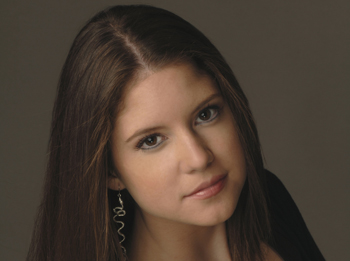 Dorian pulls out all the stops in her fight to keep Langston.
OLTL Spoilers: Week of September 29
BY: JENNIFER SNYDER
NEWS EDITOR
Friday, September
26, 2008, 6:15 PM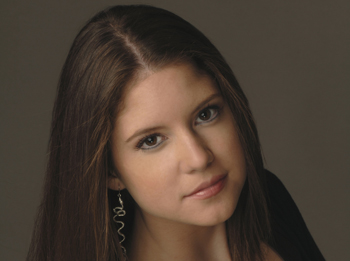 Proving Water Could Be Thicker Than Blood
The teens are determined to keep Langston from going to Columbia with her
Uncle Ray. They fail in their attempt to see Dorian in jail to tell her
what Cole found out about Ray and Clint's plans. Dorian will do anything
necessary to keep her hold on Langston. After being released from jail,
Dorian goes to visit Ray to confront him about being in cahoots with Clint.
She later visits Clint with her knowledge of his plans to gain back Buchanan
Enterprises by taking Langston from her.
Meanwhile, Jared gets closer and closer to finding Natalie. He jumps to
Natalie's defense when Tess begins to bad mouth her sister. Tess takes
great pleasure in watching Natalie freak out when she hears about Rex being shot
by Brody. Tess and Todd exchange threats and threaten to out each other's
secrets if the other doesn't do exactly what the other wants. Jared begins
to suspect something is off kilter with Jessica.
Llanview Happenings….
Rex's loved ones sit vigil by his bedside praying for a miracle to happen.
Nora is not happy to find Dallas living at the mansion with Clint. Vanessa
tells Christian that Ray is out to kill her. Dorian is released from jail.
Tess is enjoys torturing Natalie who wants desperately to go see Rex at the
hospital. Todd urges Marty to look towards the future rather than dwelling
on the past.
Can't Miss…..
Cole tells the others that he saw Uncle Ray with Clint on Monday,
September 29.
Natalie hears about Rex on Tuesday, September 30.
Adriana returns to Llanview on Wednesday, October 1.
Next week on One Life to Live…
Langston pleads with Ray to let her stay in Llanview. Todd and Marty
make plans for the future. Jared learns about the hidden room in the
basement of Llanfair. Adriana is not backing down from Gigi.
jsnyder@tvsourcemagazine.com
---
Discuss this news and more at the TVSource Magazine Message Board. Click HERE to visit

Contribute content to TVSource Magazine Content: Fans wishing to send-in news items, previews, show recaps, interview recaps, or anything else newsworthy can now do, with any desired credit, via e-mail by CLICKING HERE.