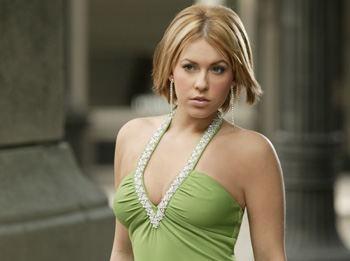 Rex and Gigi freak out when they learn Shane is missing.
OLTL Spoilers: Week of September 22
BY: Omar Nobles
NEWS EDITOR
Friday, September 19, 2008, 8:55 PM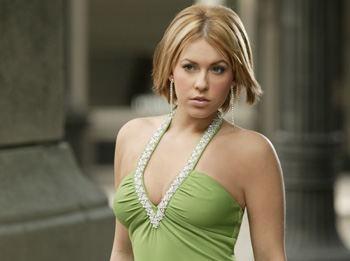 Brody's Got A Gun
After a night of making love, Rex and Gigi dream of becoming a real family. They both feel that Shane will accept Rex as his father in due time. Across town, Brody picks up Shane from school and tells him they are going to get his name legally changed to Lovett. Gigi flips when she learns Brody has taken Shane to places unknown. Brody spins the truth and tells Shane his mother wants to officially make Rex his dad. Shane is receptive to Brody's plans to keep them together as father and son. Rex and Gigi are terrified for Shane when they learn from Marcie what really happened at the house and Brody is armed with a loaded gun. They ask Bo to help them track down Shane and Brody.
Brody's plans take him and Shane to Montana on a camping trip. Unbeknownst to Shane that he has been kidnapped by the man he knows as his dad. Gigi, Rex, and Bo learn the truth about Brody from an old Navy SEAL buddy and are stunned to hear the details of Brody's time in the service. Brody begins to crack under the pressure. Shane is taken by the gun Brody has, as he shows his son how to use it. The truth about Brody is revealed to Rex, Gigi, and Bo. Bo gets a lead to Shane and Brody's whereabouts and takes off after them. Gigi and Rex discover where Bo has gone and follow chase to find Shane. Shane's in harm's way as Brody goes in and out of reality when he begins having flashbacks of his time in Iraq.
Llanview Happenings….
Jared is so close to finding Natalie, but Tess comes upon him and stops him. Marty tells Todd what he truly means to her and with him is where she wants to be. Langston's adoption hits a roadblock. Blair blows a gasket when she learns the principal wants Starr home schooled until the baby is born. John has hit a dead end in his search for Christian. Dorian's temper lands her in trouble.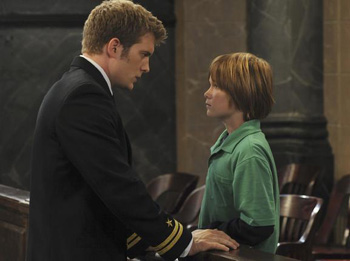 Can't Miss…..
Jared discovers Tina talking to Natalie via the hidden camera on Monday, September 22.
Tess convinces Jared to stay at Llanfair on Tuesday, September 23.
Todd has twinges of guilt as he pulls back from being intimate with Marty and Dallas gets tossed from the Palace and Clint invites her to stay at the mansion on Wednesday, September 24.
Next week on One Life to Live…
Gigi tells Shane the truth about who his father is. Tess knows which buttons to push with Natalie and enjoys watching her squirm. While Marty starts to dig into her past, John is closer to finding her.
editor@tvsourcemagazine.com
Discuss this news and more at the TVSource Magazine Message Board. Click HERE to visit

Contribute content to TVSource Magazine Content: Fans wishing to send-in news items, previews, show recaps, interview recaps, or anything else newsworthy can now do, with any desired credit, via e-mail by CLICKING HERE.