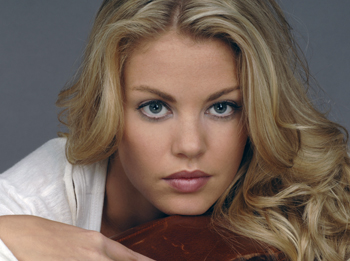 Tess kicks her plan against Natalie & Jared into second gear.
OLTL Spoilers: Week of September 15
BY: OMAR NOBLES
NEWS EDITOR
Friday, September 12, 2008, 8:34 PM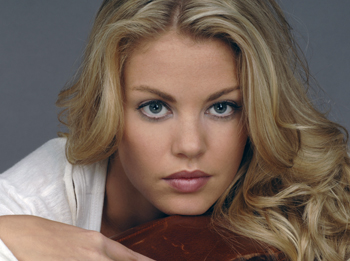 Twisted Sister
Despite Natalie's pleas, Tess moves forward in her plans against Natalie and Jared. Natalie is forced to write a "Dear John" letter to Jared and as Tess works her magic on him, a heartbroken Natalie watches from the secure room in the basement. Jared reads the letter Natalie wrote telling him she has left town and he should not try to find her, but he cannot believe she would do run away from what they have together. Tess tries to convince Jared the letter is all true, while Natalie watches on. Tina is tries to avoid Bo's questions about Jessica as she worries for her daughter's safety. Tess' threats force her to keep her lips sealed about who Jessica has become. While Tess explains to a frightened Natalie, her next move in her sinister plans, Jared goes to John to tell him Natalie is missing and he smells foul play. John reads Natalie's letter and concludes that she left town on her own accord. Jared is still not convinced. Natalie learns the next step in Tess' plans is to have Jared fall in love with her. Charlie urges his son to not give up on the woman he loves. Tess goes to see Todd and blackmails him to help her in her plans for Natalie. Tina, on the verge of revealing the truth to Jared, instead guides him in the right direction to find Natalie.
Tina tries to console Sarah as she is overwhelmed with concern and worry about Christian, while Christian endures the horrific accommodations in a Columbian prison and is told he has a visitor to see him. Bo and John discover evidence that leads them to believe Christian is being held captive by Carlo. Ray's wife, Vanessa is expecting to see her husband and is confused when she finds Christian instead. Christian persuades Vanessa to contact Antonio and tell him everything he told her. Jared informs John that he saw Mortimer Bern at the Columbian prison, and in turn gives John a lead to where Christian is being held captive.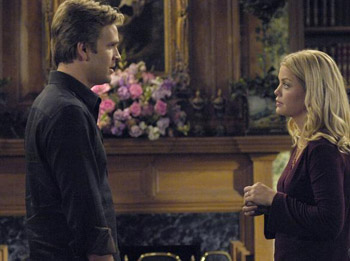 Llanview Happenings….
Ray crashes Dorian's party and reveals he is Langston's uncle. Starr is overwhelmed with nerves about going back to school. Rex tells Adrianna he wants a divorce. Gigi informs Brody she is telling Shane the truth about who his father is, Brody explodes with anger. Brody's temper scares Marcie when she witnesses it firsthand. Cole and Markko find themselves in hot water when they come to Starr and Langston's defense. Dorian's claws come out when Omar threatens to take Langston back to Columbia.
Can't Miss…..
Todd leans harder on Dr. Joplin to go along with his plans for Starr's baby. Nigel confesses to Clint his role in Jared's fraud against the Buchanans. Rex wants the truth from Adrianna in regards to her involvement with Brody.
Next week on One Life to Live…
Todd learns of Marty's true feelings for him. Brody is not giving up Shane without a fight. Clint's involvement with Ray has been compromised.
editor@tvsourcemagazine.com
Discuss this news and more at the TVSource Magazine Message Board. Click HERE to visit

Contribute content to TVSource Magazine Content: Fans wishing to send-in news items, previews, show recaps, interview recaps, or anything else newsworthy can now do, with any desired credit, via e-mail by CLICKING HERE.