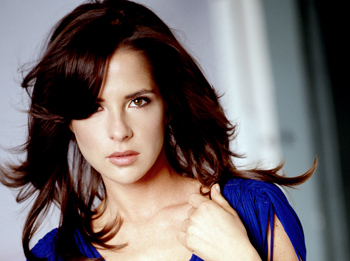 Sam sets out on a path of "seduction". Jason & Elizabeth almost make love.
GH Spoilers: Week of September 15
BY: OMAR NOBLES
NEWS EDITOR
Friday, September 12, 2008, 9:15 PM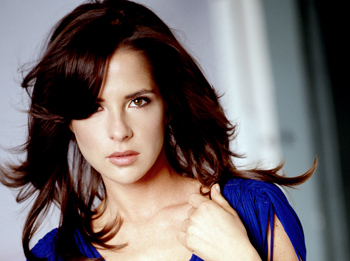 A Game of Seduction, A Game of Jealousy
Sam's plan to "seduce" Jerry doesn't start off according to plan. Though he plays along, Jerry becomes very suspicious of Sam. The slick chick manages to talk her way out of having to sleep with her mother's boyfriend, while assuring Jerry he can trust her.
Still not convinced, Jerry later tries to stir up trouble between Alexis and Sam. Desperate to keep her plan intact, Sam challenges Jerry to choose her over Alexis….
How far is Sam willing to go with her plan?
Jax is determined to keep his distance from Carly, and distracts himself by getting involved with Kate's business. Diane and Jax are in agreement when in comes to Kate & Sonny….meaning Kate would be making a huge mistake if she takes him back. Jax later goes on a date with Leyla, causing Carly to take up Spinelli's earlier offer of trying online dating. Carly's compatibility results are quite surprising.
Port Charles Happenings….
Elizabeth continues to reach out to Jason, who finally gives in and is prepared to make love to her…until Carly walks in on them. Johnny learns his fate. Nikolas rescues Nadine and Matt from the fire, and realizes he would be devastated if something happened to Nadine..Which he kindly shares with her. Ric and Claudia make a good team.
Sonny convinces Kate to give him another chance. Lulu begins to wonder of Laura's condition is too good to be true. Diane breaks up with Max. Sonny returns to Bensonhurst on a mission. Nikolas and Lucky have a hard time believing Lulu's claims about their mother.
Can't Miss…..
Nikolas realizes the extent of his feelings for Nadine on Tuesday, September 16.
Patrick feels bad for Matt and wants to help him; Robin asks Anna to investigate Matt on Wednesday, September 17.
Patrick receives shocking news on Thursday, September 18, and later cuts ties with his father on Friday, September 19.
Next week on General Hospital…
Lulu worries she may have been wrong about Laura. Carly convinces Jason into being her date for Sonny's wedding. Jason has a surprise for Elizabeth. Carly learns the truth about Kate. Jason has made Elizabeth a very, very happy woman.
editor@tvsourcemagazine.com
Discuss this news and more at the TVSource Magazine Message Board. Click HERE to visit

Contribute content to TVSource Magazine Content: Fans wishing to send-in news items, previews, show recaps, interview recaps, or anything else newsworthy can now do, with any desired credit, via e-mail by CLICKING HERE.